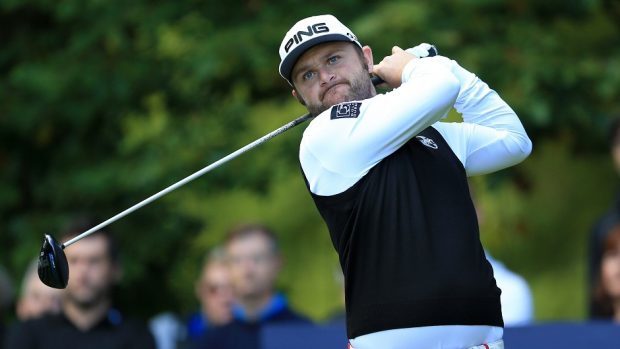 The themes of Ryder Cup team rooms usually remain secret until the cup's won, but most European captains bring their own inspiration.
At Gleneagles two years ago Paul McGinley brought in Alex Ferguson to address his team, while at Medinah in 2012 the memory of Seve Ballesteros was writ large over Jose Maria Olazabal's captaincy.
Colin Montgomerie had Gareth Edwards, the prince of scrum halves, and Tom Jones in for a Welsh flavour at Celtic Manor in 2010.
For Darren Clarke, the inspiration seems to be the words of the All-Ireland team song, Ireland's Call, and its image of the island standing shoulder to shoulder despite the border that divides it.
Paul O'Connell, the former Ireland rugby union captain, arrived at Hazeltine yesterday to play the celebrity match but also to give a team talk to Europe.
Andy Sullivan, one of the European rookies, revealed the theme within the team room.
"It's absolutely fantastic image," said the Warwickshire man. "There's a picture of Giant's Causeway near to where Darren lives at Portrush and it's basically rocks shoulder to shoulder.
"That's his motto for the week. We have a picture of all the players lined up shoulder to shoulder. It's quite motivating to look at yourself and see the players you're standing next to."
For Sullivan, this week is already a dream come true. "I've known for a few weeks I'm on the team and it was exciting, but when I put the team gear on to get on the plane on Monday morning, I had to pinch myself to see if it was actually real," he said.
"I'm going to be nervous, I wouldn't be human if I wasn't, but I think it's just amazing I have the opportunity to showcase myself on one of the biggest stages in the world."