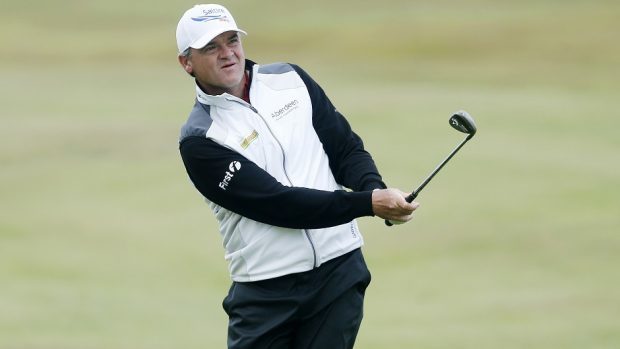 European team vice-captain Paul Lawrie was quarantined in his hotel room at the Ryder Cup after contracting a virus with team officials hoping it has not been passed to the players.
The Scot, one of Darren Clarke's first three choices with Thomas Bjorn and Padraig Harrington as his assistant, fell ill on Wednesday morning and was told by doctors to stay away from the team.
"I'm disappointed because I'm never ill," said Lawrie. "I went to the course on Wednesday but came straight back and slept virtually all day.
"I saw a doctor in the afternoon who said I had a virus and it was best to stay in my room for a couple of days away from the rest of the team."
Lawrie had recovered to attend the opening ceremony at Hazeltine yesterday but fellow Scot and vice-captain Sam Torrance hopes the virus has not been passed to any of the 12 team members.
"Paul's not good at all, I'm sure it's been great for his diet, but he's in his room," said Torrance.
"We didn't know about it until he got sick, so if anyone else has got it, it's too late. But there are no signs yet."