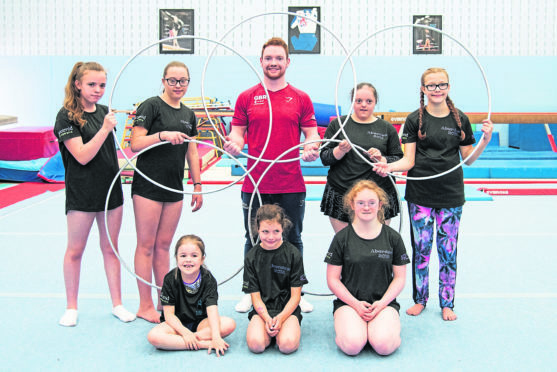 Olympic medallist Dan Purvis made a surprise visit to see youngsters from across Scotland taking part in a two-day disability gymnastics training camp in Aberdeen.
Purvis, who claimed bronze at London 2012 and gold at the Commonwealth Games in Glasgow two years later, said: "It was great to see the gymnasts having fun, while demonstrating a high skill level.
"Gymnastics is a sport that is inclusive and can be enjoyed by everyone. It was great for me to be invited to share their day."
Patrick Bonner, head of the British Gymnastics Foundation, said: "It's not every day that you get to see your sporting hero and spend the day with them.
"To see these gymnasts enjoying an unforgettable and inspirational day with Dan was very special."
Lorna Presly, who organised the training camp, said: "The camp in Aberdeen gave the gymnasts, from beginner to competitive levels, a chance to try all the disciplines.
"It was great to see everyone joining in together watched by the expertise of all the voluntary coaches who, this year, came from as far as Ayrshire and Glasgow."