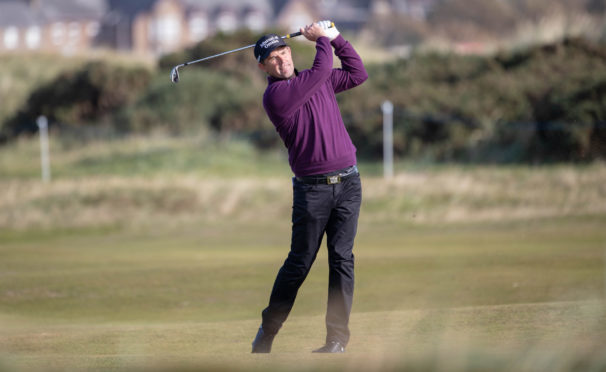 Padraig Harrington believes he is the right fit for captain of the European Ryder Cup team in 2020.
The three-time major winner has been backed by several golfers including Rory McIlroy and Luke Donald to succeed Dane Thomas Bjorn who led the team to victory at Le Golf National last weekend for the match at Whistling Straits in two years' time and he believes he is ready to take on the role.
He said: "I honestly think it fits really well not only for me and for everybody that I seek the captaincy of the next European Ryder Cup team.
"I know there is a committee who choose the next captain and they will go about the process of seeking nominees and then put those names to a vote but I do believe the European Team would like continuity that's for sure and that is why I will benefit."
Harrington, who shot a second round level-par 72 at Carnoustie yesterday to stay at three-under at the Dunhill Links Championship, believes he is ready for the captaincy after serving his apprenticeship on the backroom staff under former captains Bjorn, Darren Clarke and Paul McGinley and that his appointment would bring some continuity to the role.
He said: "I have been a vice-captain now for the past three Ryder Cup's and given the success of this recent team, I am sure they would be very happy to know that either myself or one of the other Versailles vice-captains, and that's if any of those other vice-captains wish the job, would present the best chance of maintaining that continuity.
"I know from being with the team last week they like the whole structure of the support they receive from the captain and the vice-captains.
"What is clearly happening now is that the vice-captains are be groomed to be future captains and not so much as it was years ago of the vice-captains being ex-captains.
"So, it's now a matter of picking vice-captains who they will want for future captains."
Harrington believes his appointment would appeal to the strong Irish community near the course.
He said: "I would like to think I am popular in the States and that would also make me a good captaincy candidate because of the venue being not too far from Chicago where there is a lot of Irish.
"So, yes I do have that aspect in my favour."