Laurencekirk youngster Lachlan Blaikie is thrilled after returning from the World Karate and Kickboxing Commission World Championships in Dublin with a bronze medal.
The seven-year-old Primary 3 pupil was the youngest member of the Scotland squad at the championships, having qualified at the WKC Aberdeen Open in April this year.
Lachlan fought in two categories – the under-10 years 25kg points category and the under-10 years 25kg light contact category, where he picked up a bronze.
The youngster is taught at the Lion's Den TCK Martial Arts Academy in Stonehaven under the expert eye of Sensei Malcolm Evans.
He added to his growing medal collection at last weekend's IAKSA Scottish Championships in Wishaw, where he won silver and bronze medals.
Lachlan said: "I am really excited to have come back from the World Championships in Dublin with a bronze medal,
I'm very pleased with myself. My teacher Malcolm is very good and he has taught me a lot, I go to football training as well but martial arts is my favourite."
Dad John is proud of his son's success.
He said: "We're absolutely delighted. Lachlan's a fantastic little boy who takes it all completely in his stride.
"We call him the 'quiet man'.
"He has come on in leaps and bounds this year.
"He started doing martial arts two months before his fifth birthday but this year something's just started to click and he now realises that he can do these things.
"He doesn't have a problem with confidence but the reason he started martial arts was to give him more confidence as he was a quiet kid.
"We wanted him to come out of his shell a bit and he's certainly done that."
Lachlan's next goal is the Aberdeen Open on May 5 where he hopes to qualify again for the WKC Scotland squad to take part in next year's World Championships, being held at Niagara Falls in New York.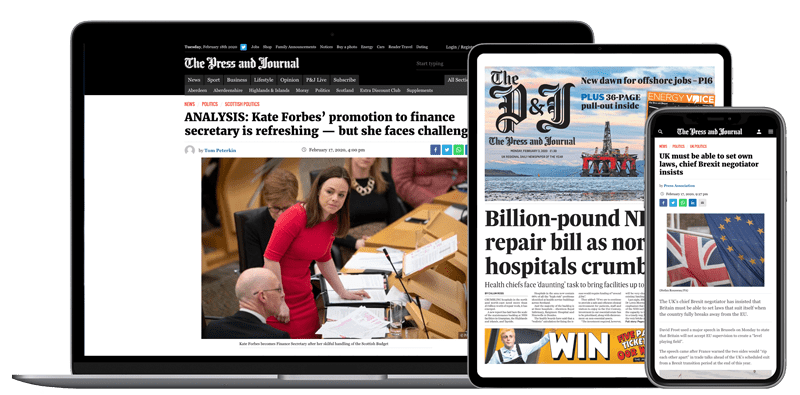 Help support quality local journalism … become a digital subscriber to The Press and Journal
For as little as £5.99 a month you can access all of our content, including Premium articles.
Subscribe