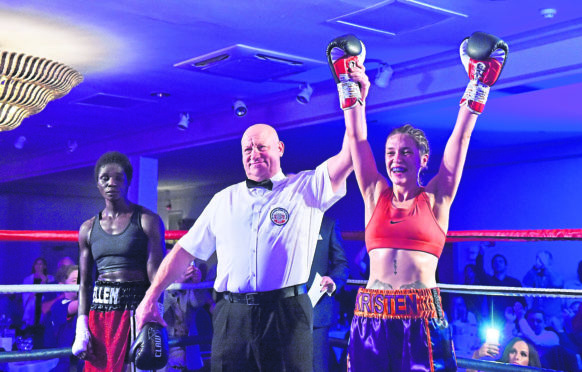 Aberdeen's Kristen Fraser outclassed Ellen Simwaka to create history by becoming the first Scottish female fighter to win a Commonwealth title.
Her Malawian opponent played her part in a barnstorming bantamweight bout in the Granite City on Saturday but was forced to retire following the fifth round after feeling the full effects of a piercing body shot.
Fraser, roared on by a vociferous crowd at the Doubletree Hilton, was fighting in a 10-round contest for the first time but there looked little chance of the fight going the distance after an explosive opening two rounds.
The more experienced Simwaka immediately took the fight to Fraser in a lively first round.
Fraser dealt with the early barrage of punches and started to assert her authority in the second with a sharp left.
The 30-year-old started to find her range in the third before sending Simwaka sprawling across the canvas in the fourth after a fierce blow to the stomach.
The Malawian got back to her feet after taking a count of eight before the bell for the end of the round deprived Fraser of the opportunity to finish the job.
Simwaka, to her credit, made it through the fifth round with Fraser keeping up the pressure with some swift combinations before the victory was confirmed when the Malawian failed to get off her chair for the sixth.
Fraser said: "It's an amazing feeling to become a Commonwealth champion.
"It is a bit overwhelming but it makes all the hard work worthwhile.
"Ellen was pretty game. We prepared for her coming out fast. That wasn't a big surprise but how hard she could hit was a surprise.
"She caught me with a couple but I have never been down for a count as an amateur or a professional.
"I have got a head like a brick.
"She promised me a good fight and she gave me one.
"Thankfully, the body shot was nicely timed.
"I wasn't sure she was going to get up and when she did I was a bit gutted the bell went as I was hoping to finish it off there and then.
"She actually came on strong in the next round and threw her best at me but I was taking it and hitting back even harder, which would have demoralised her."
Fraser intends to take some time off to enjoy her victory before a return to the ring early next year.
She added: "It has been a five-month camp and a hard slog so I have two weeks off.
"I'll relax and recover before getting back into the gym to start preparing for a fight in February."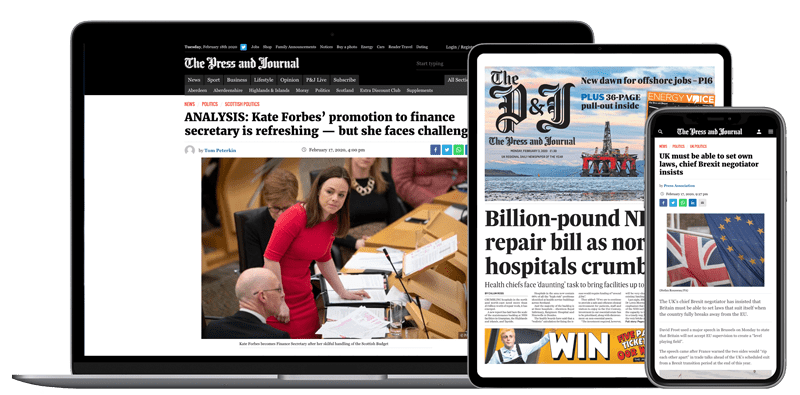 Help support quality local journalism … become a digital subscriber to The Press and Journal
For as little as £5.99 a month you can access all of our content, including Premium articles.
Subscribe