Aberlour powerlifter Neil Stewart has credited a home-built facility inside his own garage with helping him achieve WPC World Championship success.
Stewart returned from the Orlando event earlier this month with a gold medal in the masters' bench press category. A final lift of 220kg was enough to secure silver in the overall competition.
The 42-year-old was up against competitors attached to powerlifting clubs with access to state-of-the-art training facilities but Stewart, who is a chef at the Station Hotel in Rothes, revealed his rural location has forced him to improvise – to great effect.
Stewart said: "I have been powerlifting for five years. When I moved to my current house I converted my garage into a gym and I have started adding bits and pieces as I have gone along.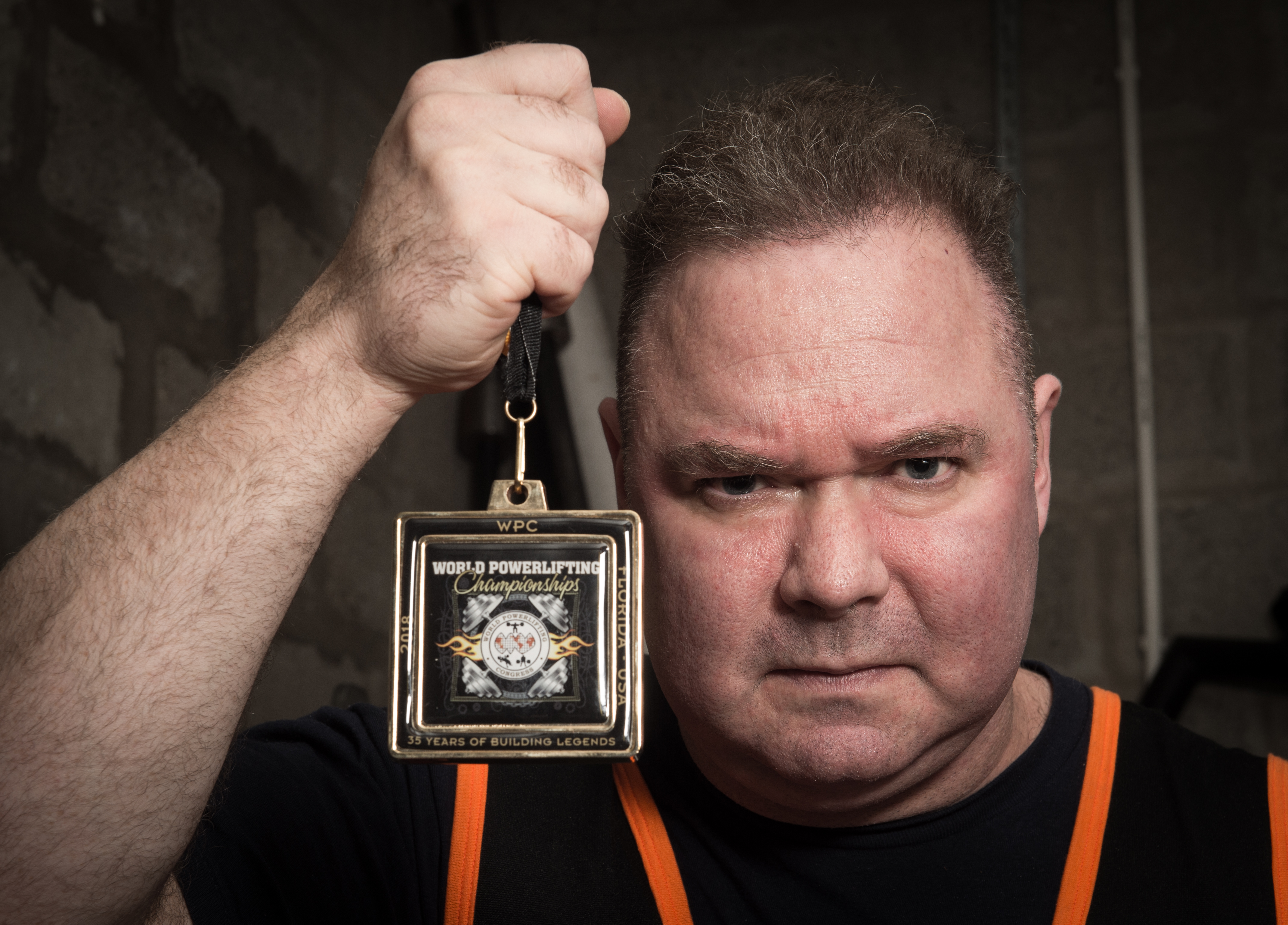 "The issue is there is nowhere around here to do it properly. There are health clubs with weight machines but there's no decent bars for lifting with or a monolift like I squat out of.
"I have had to buy and build all that myself out here and most of the time I'm training on my own, although I do have a training partner who comes through once or twice a week from Elgin.
"There are people I compete against who have got access to powerlifting clubs, with three people spotting them when they are doing their bench exercises – I'm lucky if I have got one.
"I've got an online coach in Ireland, Gerard McNamara, who I send the videos to and then I get feedback afterwards.
"We can't really correct something at the time, but it's the best of a bad world."
Stewart, who previously secured gold medals in the bench press and deadlift in the World Championships in Louisiana in 2016, also beat his own British record in the process.
He added: "I got 220kg on my third attempt which was a 10% increase on my British record.
"To just keep plodding along and then suddenly getting a big jump like that does make a big difference to your confidence. I'm happier with the silver I got, which was for the overall competition.
"That meant I was up against the younger guys, whose bodies are a bit less broken down and generally lift a bit more."
Stewart is already looking ahead to the new year. He added: "I'm hoping to qualify for the European Championships which are ibeing held n Limerick next year.
"Hopefully I can do enough to qualify at an event in Folkestone and then I will have a bit more time until June to get up to normal strength for that."