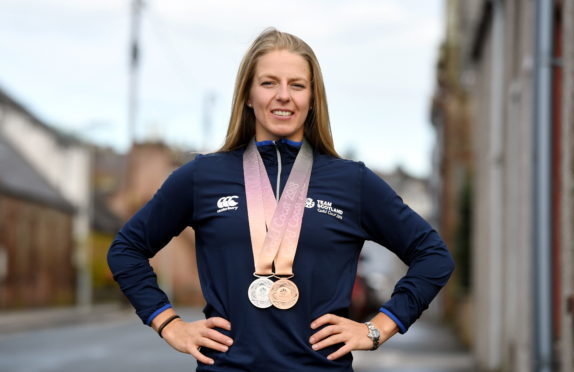 The podium is becoming a second home for Neah Evans.
Two Commonwealth Games medals, a European Gold and World Cup medals of each colour; Evans had quite the collection of rewards in 2018.
But true to her nature – a pessimist at heart – she only sees it as par for the course. A barometer to which future achievements will be measured by.
Her performances on the Gold Coast were one of the success stories for Team Scotland, with the Cuminestown cyclist's silver in the scratch race and a bronze in the points race on the track.
Her triumph last month at the Track Cycling World Cup in London, as part of Great Britain's women's team pursuit, was her second gold in the event this year, after also winning the European title. Silver and bronze in Paris in October at the previous World Cup event makes for a magnificent seven.
Evans said: "The Commonwealth Games was my first major championship and to come away with two individual medals was more than I expected. The Europeans was pretty cool as you get kudos in cycling as if you get the title, you get to ride in the kit that represents that. We got to ride in the European champions kit at the World Cup, which was pretty special.
"It's been a very consistent year, working away at training and getting results. It definitely helps me being grounded and that's just the way I am. When you set targets, you do everything you can to achieve them. Everyone is a little bit different and the rest of the team will probably give different answers, but it's working pretty well just now."
Add to that victories in the women's CiCLE Classic and the Scottish National 10-mile time trial championships and you have a woman determined to make herself an undroppable part of the British Cycling team.
What is often overlooked, however, is that Evans only became a full-time athlete last year, with her career as a veterinary surgeon put on the back-burner in pursuit of her athletic ambitions.
Evans said: "From the people in the squad, I've been doing the sport the least amount of time. Other riders talk about how great 2012 was – I hadn't even thought about cycling in 2012 and can't remember watching it on TV. I've still got so much to learn and improve and it's still early in my career. People can forget that and think I've been around for ages.
"There's ups and downs. The other riders have worked with the coach for longer and have a different rapport and relationship with him. But I'm definitely a lot more confident about my place."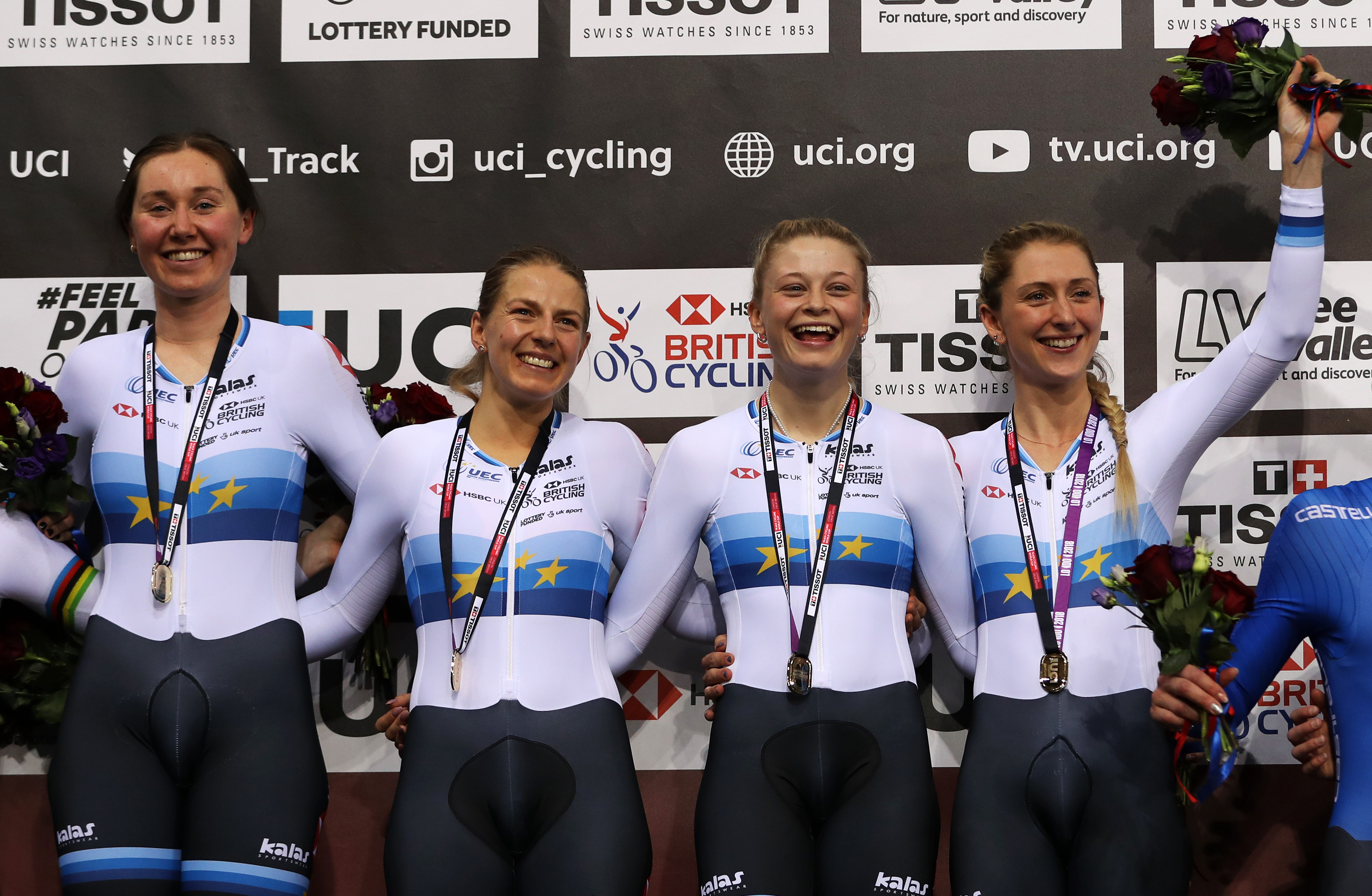 While cycling is her passion just now, the adoration of animals has never dimmed. The 28-year-old plans to return to life as a veterinarian when her sporting career comes to a close and there are aspects of her first love that cycling cannot match.
She said: "I miss the surgery side of things. The bond you get with patients, when you see how grateful they are for curing their animal, there's a huge reward from that. It's very different to what you get riding a bike.
"In cycling, you occasionally have to get up early for training or a flight. It's quite seldom. But being on call (as a vet), if it's at 3am then off you go. My day starts right now."
The year ahead, like for so many top-level athletes, will be a crucial and intense one, with Olympic qualification places there to be won.
The first big target for Evans, who spent Christmas training in Lanzarote with team-mate Katie Archibald, is the World Championships in Poland at the end of February.
A medal there would complete the set, but do not expect too many thoughts of Tokyo 2020 just yet.
She said: "The reality is Tokyo is still a long way away. But to get there, that would be pretty cool."