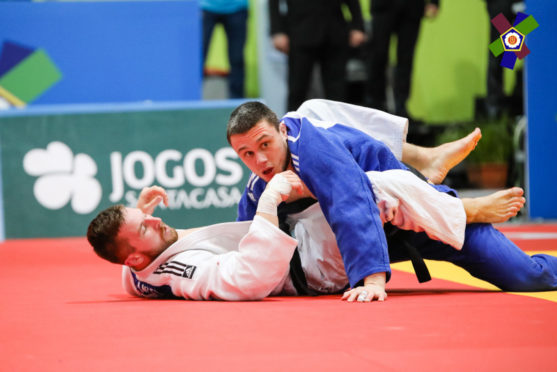 Olympic qualification is the main goal for Inverurie judoka Stuart McWatt in 2019.
He started the year with a bronze medal in the European Open in Portugal last weekend and knows every result from now on is crucial towards his Tokyo aspirations.
The number of qualification places for European judoka have yet to be decided but the top-18 ranked competitors, by May 2020, will gain entry. McWatt currently sits at 46 in the under-81 category.
McWatt beat Filip Stancel in the repechage final in Odivelas to take third, on the back of gold and silver medals at European Cups in Glasgow and Bratislava towards the end of last year.
He said: "It's definitely the best way to start the year and now we're into qualification year, every result counts. I'm trying to mix my short and long-term goals; long-term there's obviously the goal of getting to the Games but I also have a batch of tournaments coming up.
"Most athletes aspire to get to the Olympics and it's definitely my main goal."
McWatt has made his mark on the senior circuit in the last 12 months, after the 21-year-old overcame two serious knee injuries to get his career back on track.
He added: "Now I'm in the senior ranks, I want to get as many fights as possible under my belt. It's the only way you can learn.
"For the most part of the last year I have been injury-free. I've got a good team behind me and I've got injury-prevention exercises that keep me in top shape."