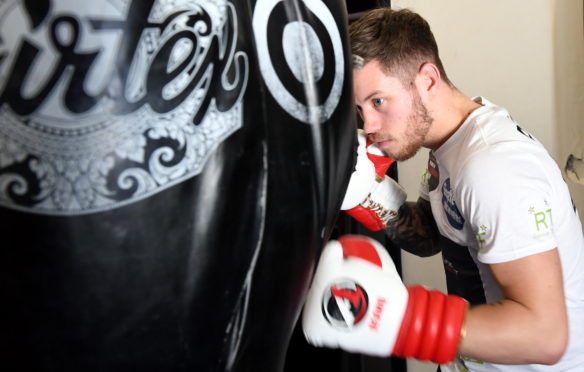 Dean Sutherland has warned Keane McMahon he will "dismantle" him and take home the Celtic welterweight title on Saturday night.
Cove-based Sutherland fights McMahon at the Hilton Treetops for the BUI belt and just six fights into his professional career, the 20-year-old has umped the ante ahead of fight night by stating he is the better boxer.
Ireland's McMahon said on social media earlier this week that he was going to be "too big, too strong" for Sutherland and that he would "bully and hurt him".
Sutherland has not been fazed by the escalating mind games of his opponent, who he reckons will be overwhelmed once the ring bell goes on Saturday.
He said: "Talk is cheap and when it comes to it, it's going to be a big shock for him. He's coming to give his best but it's not going to be enough.
"As soon as he cracks mentally, which is the only thing driving him just now, that's it. As soon as he throws his best shot and I smile, he'll sink. He's very robotic and one-paced; I know roughly what shots he's going to throw and my explosive power will dismantle him.
"I've dealt with this side of things a little bit in kickboxing so it's nothing new to me. I don't know if he's trying to antagonise me to get me emotionally involved but it's easy to separate myself from it. He can think what he wants – it's up to me to prove him wrong."
McMahon comes into the fight with an identical 6-0 record to Sutherland but has a more extensive amateur background, winning 111 of 134 bouts before turning pro. Sutherland, who works for Aberdeen firm Bancon Construction, turned to boxing last year after a prolific youth record in kickboxing.
He added: "I don't think that's much of a difference. If I count up my kickboxing fights (as an amateur) it would be up towards 300 to 400. Although it's not boxing, it's still a combat sport."
Sutherland estimates he has sold £20,000 worth of tickets for the event, jointly run by the Northern Sporting Club and Kynoch Boxing, which will also see Macduff brothers Billy and Callum Stuart fight and Elgin's Andrew Smart.
He said: "I've sold a lot of tickets and the support is going to be electric. It's a low ceiling and a small venue, so the place is going to be shaking. That pressure will get to him."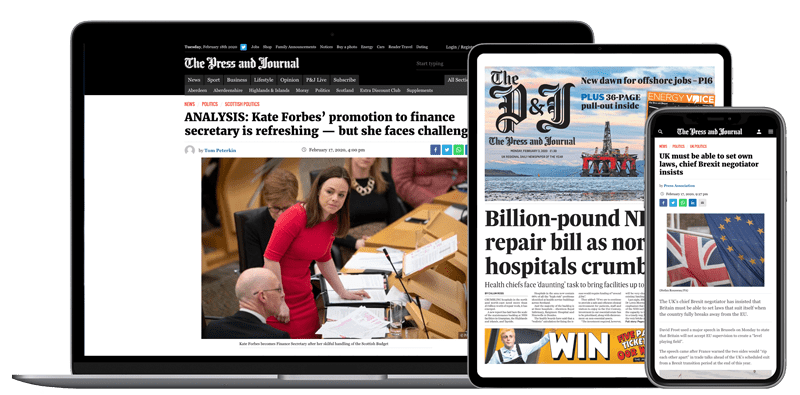 Help support quality local journalism … become a digital subscriber to The Press and Journal
For as little as £5.99 a month you can access all of our content, including Premium articles.
Subscribe