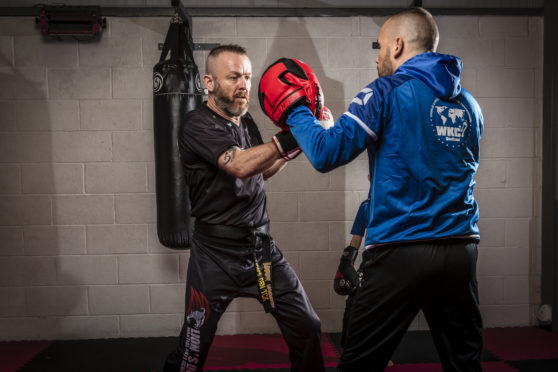 One of the oldest competitors at this weekend's Aberdeen Open has credited kickboxing with turning his life around.
Lindsay Ross (47) from Stonehaven says taking up the sport seven years ago helped him make serious adjustments in his life that changed his mental health.
The Aberdeen Open comes to the AECC on Sunday and organisers World Karate and Kickboxing Commission Scotland, based in Stonehaven, are keen to push the mental health benefits of the sport.
Ross, a nurse practitioner, found himself in a difficult place following a family bereavement but kickboxing helped provide direction in his life again.
He said: "In 2012 I was in a bit of a bad place and I needed to make a few lifestyle changes. Somebody gave me a not so gentle nudge to start training. I needed to do something that didn't involve being in a gym or being on a treadmill so that's why I started kickboxing.
"Since then, I've had a lifestyle overhaul. My alcohol consumption has decreased, my diet is healthier and I'm fuelling myself for a purpose rather than just sitting around at home. My mood is better and I'm probably more even tempered now than I was a few years ago. I think I'm happier, I know I'm happier.
"When I first start kickboxing I had absolutely no experience in martial arts. I'm now much fitter, but the benefits are more than physical. I now spend my days off with other students as opposed to watching TV with a Danish pastry and a bacon roll. It's changed my life."
Ross trains four times a week at the Lions Den centre in Stonehaven and is a second Dan black belt.
Shaunileigh Malone (18), also from Stonehaven and a gold-medallist at the recent World Kickboxing Championships, will also compete.
The event will take part across eight separate areas within the AECC, separated into age and weight categories.
Astrid Whyte, chief executive at Mental Health Aberdeen (MHA) said: "When people are feeling low or depressed they often need a completely new challenge, hobby or creative activity to enable them to find some motivating energy.
"Anything is worth trying and surely kickboxing might really be an excellent way to help people 'destress' after a busy day at work."
Proceeds from the event will go to WKC Scotland and its charity partner AFC Community Trust.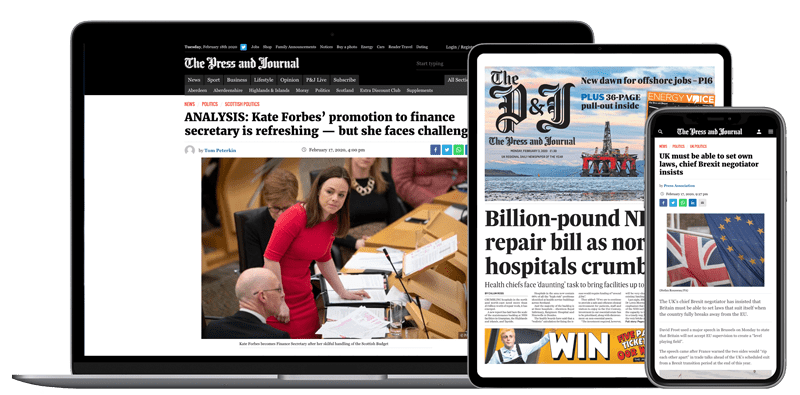 Help support quality local journalism … become a digital subscriber to The Press and Journal
For as little as £5.99 a month you can access all of our content, including Premium articles.
Subscribe