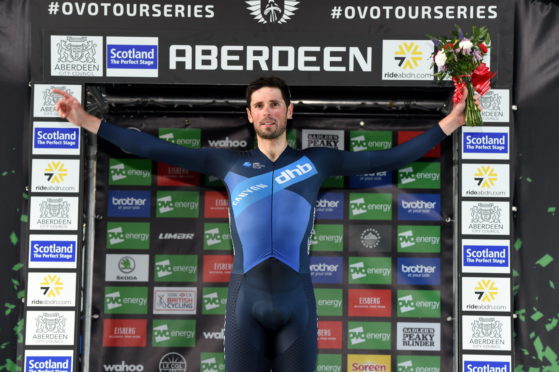 Alex Paton hailed an all-round team performance as he led Canyon dhb home to a men's team and individual Tour Series win.
He and team-mate Charlie Tanfield came first and third in Aberdeen last night, which was enough to give Tim Elverson's squad the team prize.
Vitus Pro Cycling's Freddie Scheske split the two and Tom Moses from Madison Genesis completed the top four, which lapped all but two riders in the field to storm ahead of the pack.
The only two racers to finish the race without being lapped were Vitus Pro's Chris Latham and Team Scotland rider John Archibald, racing for Ribble Pro Cycling, came sixth.
Paton said: "It was a really good evening, both for the team result which the Tour Series is all about. It's nice personally for me – it's the first Tour Series I've won after endless years of doing it.
"We sort of expected this circuit would lead to one big line of racing, which would split up with all the corners in close succession. It's difficult for all the riders to get through in that space. It was great to have myself and Charlie (Tanfield) and immediately we had the numbers at the front.
"(Tom) Moses and the Vitus rider Freddie weren't contributing a great amount to the race – it was up to Charlie and I to keep it moving as it was in our benefit to do so."
Rory Townsend set the early pace for Canyon dhb p/b Bloor Homes, leading the main field by lap four before team-mate Tanfield took the lead in lap five.
By lap nine four riders had moved clear: Scheske, Paton and Tanfield and Moses, and it remained that way as Scheske claimed the first sprint points thanks to the fastest lap of the race.
The quartet moved 25 seconds clear by lap 17 and their lead increased to 40 seconds by the second sprint in lap 21, which again went to Scheske.
The race within the race for sprint points had become a four-man affair by the third sprint lap which was contested between Paton, Tanfield, Moses and Scheske and it was Madison Genesis rider Moses who claimed the maximum points from the final sprint of the night.
Scheske slipped back but managed to recover in time to mount one last push for victory in the 44th and final lap but the win went to Canyon's Paton with Scheske finishing second and Tanfield claiming third.
Paton enjoyed lapping up his first victory on the Tour Series, which puts him level on points with Scheske in second in the overall standings, after round three, with Moses still three points clear.
He added: "It's a real nice atmosphere. It's great going down the long main street – it gives a good atmosphere to it and it's a great venue for the Tour Series. The entire circuit is lined with people and it's great to have a lot of people out watching it.
"Tour Series is all about bringing racing to a small area that people can get to. It's a bit like a travelling circus. It's good to put a great event on for people to watch and promote the sport of cycling. It's great to take that to various towns and for Aberdeen to enjoy it as well."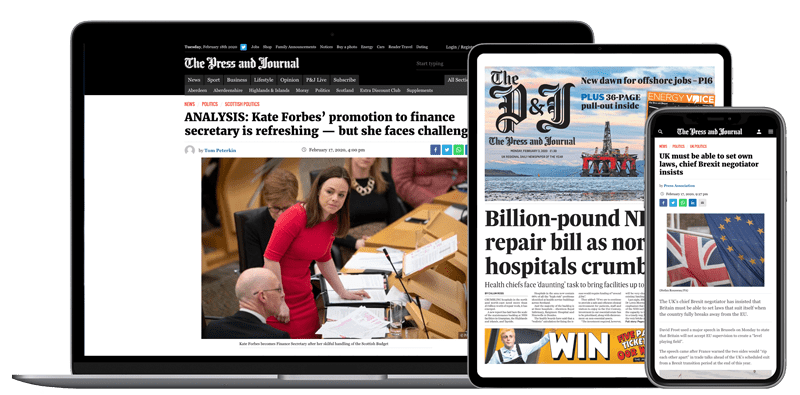 Help support quality local journalism … become a digital subscriber to The Press and Journal
For as little as £5.99 a month you can access all of our content, including Premium articles.
Subscribe