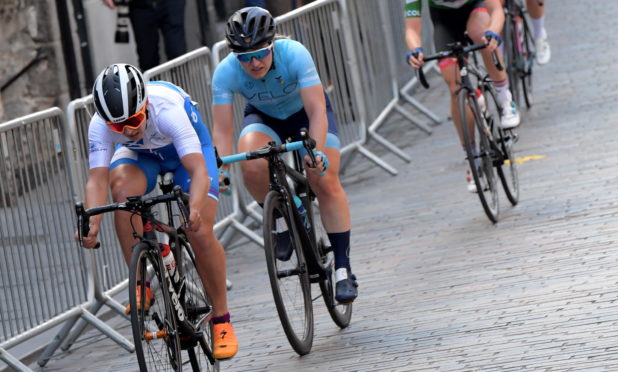 Neah Evans was left to a lament a mechanical failure as she played catch-up on her home Tour Series course.
Cuminestown rider Evans and her Scottish Cycling team-mate Katie Archibald had held the lead early on before Series leader Jess Roberts stormed clear, taking her third consecutive win.
A front-wheel replacement required Evans to drop back in the field and try to keep pace with the leading pack, finally finishing in 16th place.
Evans said: "We had glorious plans of making it a hard race, myself and Katie, split it and get up the road. Go for a 1-2 race.
"I had a bit of a mechanical issue and had to drop off to change a wheel. I tried my best to get back involved but unfortunately there was an attack off the front, which Katie went with and I was left to suffer in the wake.
"It didn't go as planned but the crowds were really supportive. Any form of racing, unfortunately with bikes there's a lot of mechanics involved and it just wasn't my day.
"The crowds are very supportive and were giving me a good cheer, which made chasing a bit more fun. I really liked the change of route.
"There was a dead turn last year which didn't really suit me but this year was more fast and flowing.  It had a technical bit which caused the race to fragment a lot.
"There was a headwind drag up the hill as well and one or two potholes they could do with sorting out!"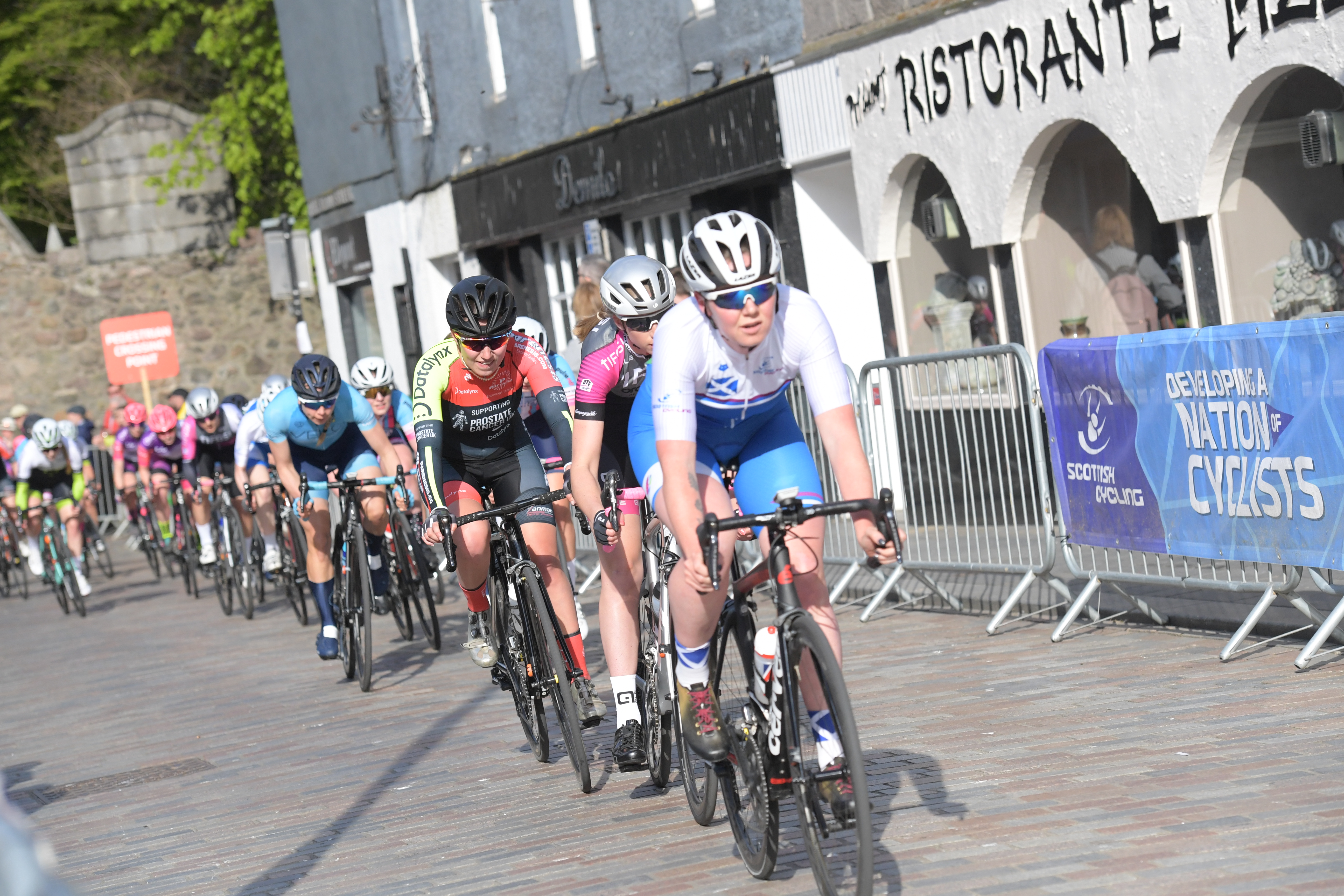 Evans, a double Commonwealth Games medalist last year, had not planned to race the Tour Series again this year, after being part of the Storey Racing team in 2018.
Her only two races came in the two Scottish rounds, as part of a guest Scottish Cycling team.
She added: "(Scottish endurance coach) Mark McKay messaged me and said we're putting a Scottish team together and it's not the thing you turn down.
"I know myself and Katie have had a great time and I think we're going to get together to do the Tour of Scotland.
"This was good preparation for that as we've not really got together in Scotland colours since the Commonwealth Games.
"It's tricky with me and Katie being based down in Manchester so it's good to come back into the fold like that."