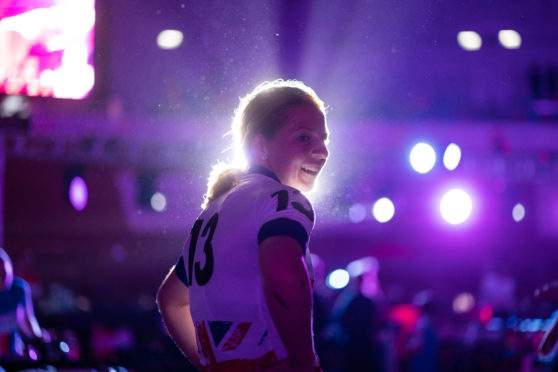 Neah Evans likes a challenge.
She balanced a job as a veterinary surgeon with her cycling career before dedicating herself to the sport full-time.
So, it makes sense, in what could be a huge year for her on two wheels, she has opted to balance Olympic qualification with a masters' degree.
"It's added a different stress and I realise I quite like having something to complain about," she jokes. "I've now got this and cycling."
Returning to her alma mater, the University of Glasgow, Evans has just completed the first year of a masters in wildlife and livestock management.
For the Cuminestown rider, whose parents Ros and Malcolm still live in Aberdeenshire, it provided an educational release from the sport she only went full-time in two years ago.
"When I started cycling, I was working full-time and was used to have a work-cycle balance. Going part-time was fantastic then when I went full-time cycling, I had six months where I thought 'this is incredible'. But I felt guilty for having all this free-time and got so tied up in cycling, I needed another outlet.
Very fortunate to have this support while I juggle elite level sport and a masters. https://t.co/9A5ojt5fSL

— Neah Evans (@neahevans) September 2, 2019
"I want to keep cycling going as long as possible and I'm really fortunate that I could get a job as a vet. This masters supports that and widens my horizons, giving me more knowledge about topics I wouldn't normally look up."
Her passion for animals remains but for the time being, track cycling has to be her priority.
The season's first big event, the European Championships in the Netherlands, arrives next month, presenting an early opportunity for Evans to get her nose in front in the race for Olympic places.
Evans' recent record has been hugely impressive. Two medals at last year's Commonwealth Games for Team Scotland, in the scratch and points race respectively, underlined her credentials, earning a place in the GB Cycling team that won gold in the team pursuit at the European Championships last August.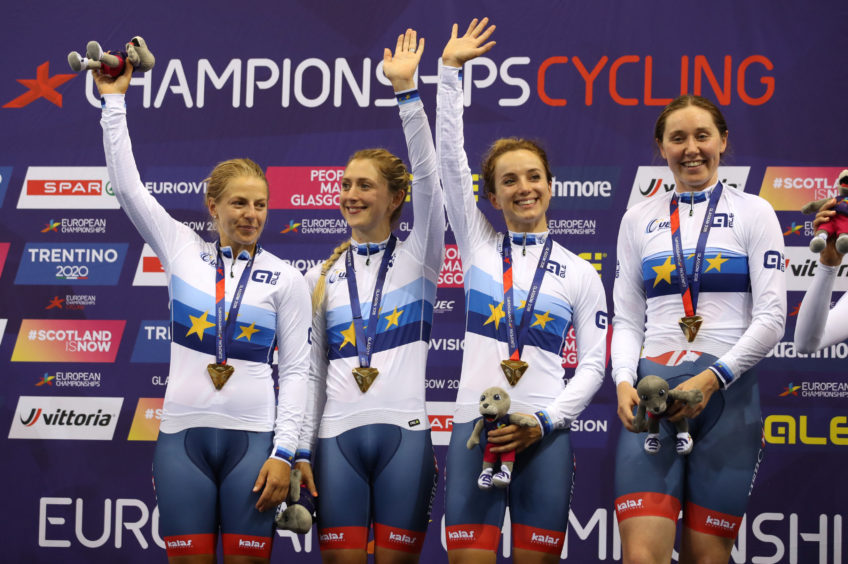 Victories this year have come in the points race in the National Track Championships, as well as three wins across the six-day events in Hong Kong and Manchester.
But competition, expectedly, is intense. Laura Kenny and Elinor Barker, reigning Olympic champions from Rio, and Evans' long-time friend Katie Archibald, another 2016 gold-medallist, are all in the mix for Tokyo.
"The light at the end of the tunnel is the Olympics and it's hugely competitive to get to," said Evans. "We're running a squad of eight just now and we'll probably only take five. It's not just about being part of the squad, it's about being one of the strongest riders.
"You're going up against people that have been to the Olympics or already are Olympic champions.
"For the Commonwealths we didn't run a team pursuit squad, so it was very individual. You lost a bit of connection with what everyone else was doing. When you're an individual, if you're having a bad day you don't feel like you're having an affect on team matters. Whereas as part of a team, it affects everyone else. Team sports have that – it's such a direct implication.
"It would be special to be part of, to promote cycling and show what a good sport it is. You get so used to doing it week in, week out, that when these special events come around and people come out and watch you, it's really cool to be part of."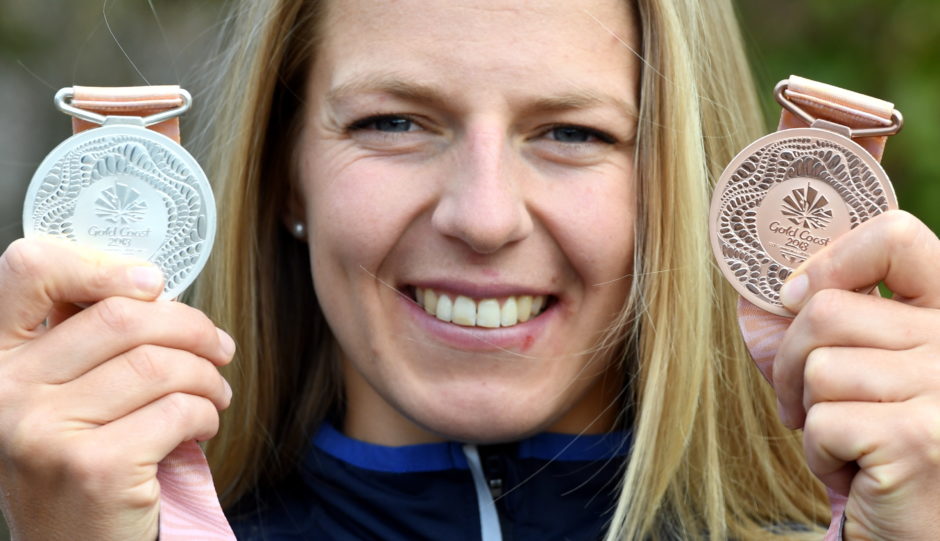 That sense of communal glory, with a wider audience sharing in her success, resonated after her medals Down Under.
"I came away with two medals, which was fantastic. There was a little bit of frustration as I would like to have been one step higher.
"One thing that struck me is you almost get a bit complacent, thinking 'this is what I do'. It's not that I take it for granted, but it's such a huge part of your life. But friends and family who are not very interested in cycling will watch you; that was quite special and unexpected.
"People watch it because it's the Commonwealth Games or the Olympics and you get a much wider audience than you would normally. It's pretty humbling.
"I have a friend who's a nurse and she had half the ward watching one of my races. I would never have thought something like that would happen and these little stories just adds something to it. It's such a nice feeling."
If the season goes to plan, dissertations will not be the only thing Evans is writing new chapters for.