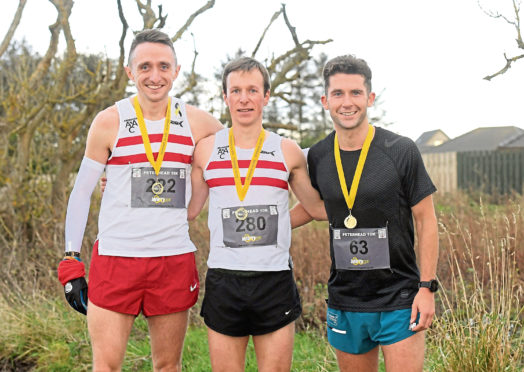 James Hoad ripped apart the course record when winning yesterday's Peterhead 10km race by clocking a time of 30min 43sec to finish well ahead of his nearest challengers in a field of 238 finishers.
David Wright (Hunters Bog Trotters) had set the previous standard of 32:34 in 2004, which was the only previous occasion on which the 33-minute barrier had been breached.
Hoad's performance was particularly impressive given he had competed in the Scottish 4km cross-country championships at Kirkcaldy less than 24 hours earlier.
He said: "I didn't feel too bad after racing at Kirkcaldy where it was bit too muddy for me.
"I struggle to find any speed when the conditions are like that and I finished 31st in what was a very good quality race."
Hoad certainly showed little sign of fatigue as he grasped the lead from the outset and steadily pulled away to win in what is his fastest road time for the distance. He was also only eight seconds adrift of his best track performance set at this year's British championships in London. He said: "I am pleased as I was on my own the whole way. I couldn't have asked for better weather conditions.
"There was a gentle breeze and, although it was a bit chilly, it wasn't at all unpleasant.
"The course started off with about 1km of flat then 5km of uphill and the rest was downhill. I feel I lost a bit of time in the middle when I probably could have pushed a little harder, but I was able to make up a bit of time again on the downhill.
"I am happy enough with the time and hopefully I can get close to 30 minutes in the future. I think that will have to wait until 2020 as there aren't many more 10km races this year. I'll concentrate on cross-country now.
"I have an East District league race later in the month then the East District championships in early December. I might also do the inter district championships at Stirling in January but that will depend on how the other ones go."
Hoad's Aberdeen AAC clubmate Myles Edwards, the former Scottish 1,500m champion, was runner-up in 32:39, while Dyce half marathon winner Richard Strachan (JS Kintore) took third position in 34:06.
Ythan Challenge adventure race winner Keith McIntyre (Fraserburgh Running Club) was fourth in 34:16, seven seconds ahead of Martin Mueller.
Metro Aberdeen's Jamie Coventry won the over-40 prize by taking sixth in 34:27 with his clubmate Richard Horne heading the over-50 age group, finishing 10th in 35:29.
Fraserburgh's Brian Urquhart was the fastest over-60 in 38:26, while Ian Douglas was the quickest over-70 in 51:31.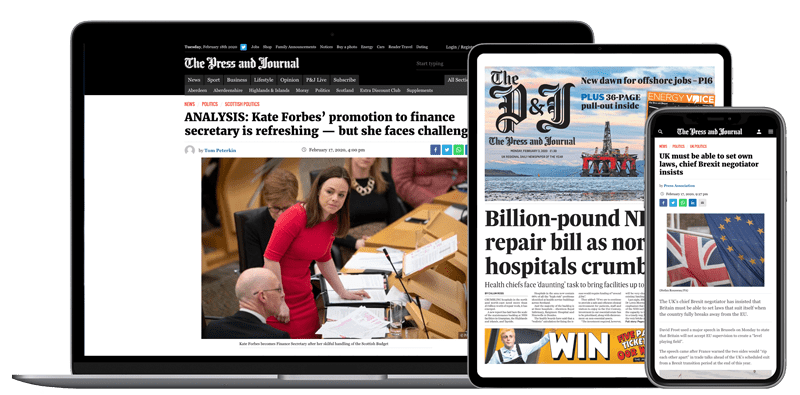 Help support quality local journalism … become a digital subscriber to The Press and Journal
For as little as £5.99 a month you can access all of our content, including Premium articles.
Subscribe