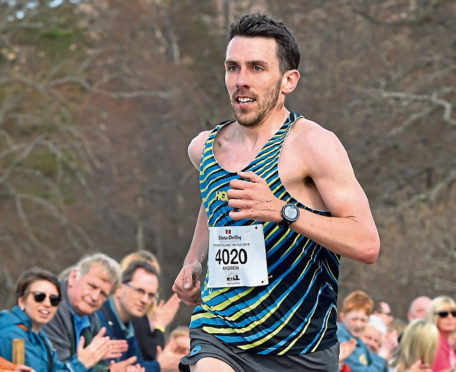 Highland athlete Andy Douglas feels he was cheated out of a possible medal when competing in the world mountain running championships in Argentina.
Heavy rain buffeted the testing 14km course at Villa La Angostura in Patagonia and that caused problems for competitors who had to make a couple of river crossings.
With water levels rising, the runners were instructed to cross a river by using a makeshift log bridge rather than wading through the waist-deep torrent.
Coming into the latter stages of the race, Douglas, winner of this year's World Cup series, was in a pack of five athletes chasing leader Joe Gray (USA) when they approached the bridge.
The group, which included his Great Britain team-mate Jacob Adkin (Keswick AC), Italy's Cesare Maestri and Czech runners Marek Chrascina and Jan Janu, scrambled to take any advantage they could get. Chrascina ploughed straight through the water while Douglas took the bridge.
The Czech then appeared to knock Douglas off balance, causing the Caithness man to fall into the water and get his leg stuck between a couple of logs. It was a setback he never fully recovered from.
Gray went on to win, completing the route in 1.05.13, with Maestri eight seconds behind in second position while Chrascina took third in 1.05.57.
Douglas battled on bravely to finish seventh, 25 seconds adrift of a podium position.
He was first finisher for the GB side, which took fifth position in the team competition won by Czech Republic.
The North Highland Harriers club member was furious with the outcome, saying: "I'm absolutely devastated. A podium spot was definitely there to be had. I was faster than the Czech guys on the descent but one of them, who eventually finished third, pushed me off the bridge.
"We were told by the marshals to cross using the bridge but he tried to go straight through the water, then cut in front of me while I was crossing.
"That caused me to fall off and get my foot trapped between two logs. Jacob also fell into the water and we tried to help each other out in getting to the other side but, unfortunately, then lost touch with the Czech guys who were in third and fourth.
"It's hard to not feel cheated out of a medal. The race was going well up to that point and the last few kilometres were fast, which suited me, but the gap was just too big to close.
"We could have put in a protest but at best it would have bumped me up one place and would still not have resulted in even a team medal."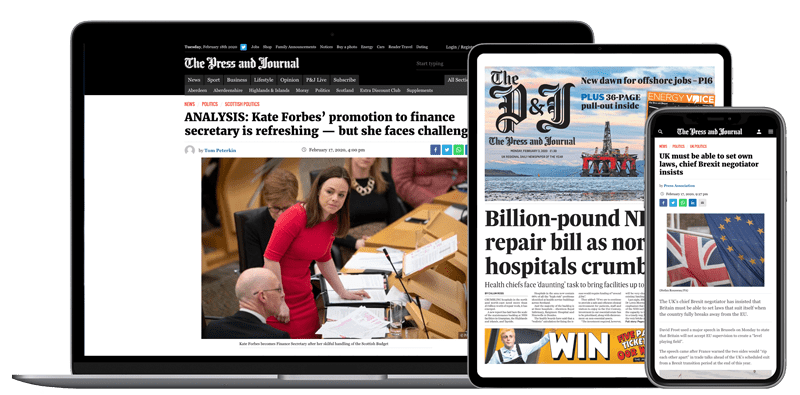 Help support quality local journalism … become a digital subscriber to The Press and Journal
For as little as £5.99 a month you can access all of our content, including Premium articles.
Subscribe