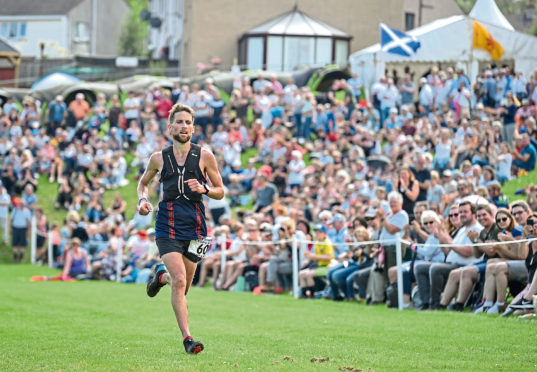 Aberdeen's GB ultra trail running international Rob Sinclair tends to shy away from publicity despite having enjoyed a fair degree of success at home and abroad over the past year.
The 30-year-old competes in skyracing, often described as a fusion of trail and mountain running alongside some rock climbing.
Many of the race routes on the skyracing circuit require nerves of steel as well as extreme physical strength and endurance if they are to be successfully completed.
High-altitude mountain summits, exposed ridges and scree slopes are regular features which competitors have to face.
Sinclair said: "It has been a rollercoaster year for personal reasons, but my running has been, on the whole, really good.
"I've sampled some of the Italian skyraces when I've been over there training," he said.
"It's such a cool scene and I finished fifth in a race in China, which I was very happy about as it came at the end of another training trip."
Although he makes it sound all very straightforward, the Chinese race was no minor event.
It was held over a 70km course which included 3,500m of ascent and descent.
Sinclair completed the task in 7hr 51min 21sec.
He is no stranger to long events, having set a course record of 13.41:08 for the 95-mile West Highland way race in 2017.
But now he is focusing on relatively shorter, but still lengthy, runs and has his sights set on next year's UK skyrace series.
He said: "There are six or seven races in the series and you have to do four of them to score in the championships. So, that's one of my targets.
"I'd also like to do some European races such as the Trofeo Kima in Italy.
"It's one of the main ones and is held over a highly technical 52km course through seven passes with 4,200m of vertical climb," he said.
"And I might give the Mont Blanc marathon a try."
In comparison traditional cross-country courses must appear relatively tame, but Sinclair says he is enjoying the occasional outing on the North District scene when he represents the Highland Hill Runners club.
In October he helped his side pick up team silver medals in the North cross-country relay championships at Gordonstoun, where he posted the second-fastest time of the day for the 4km lap despite having completed a tough 17-mile trail run a few hours earlier.