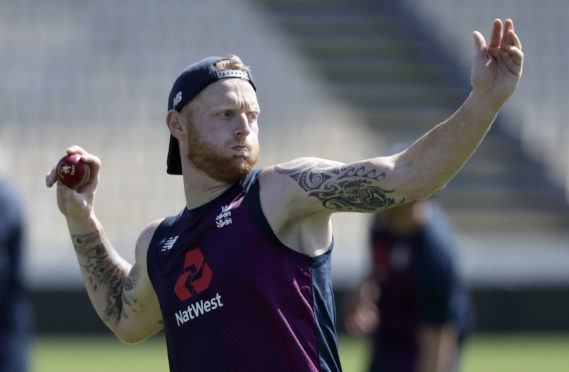 It is a measure of the esteem in which an awards show is held that any championship-winning performance in this country is quickly followed by the phrase "they must be a contender for the Sports Personality of the Year after this."
The BBC's flagship annual sporting awards ceremony will visit Aberdeen for the first time this weekend as the leading sportsmen and women from across the country gather at P&J Live.
It is hard to put your finger on why an awards show has become such a firm part of the British psyche to the extent that it attracts around 10 million viewers annually.
In an era where there are hundreds of TV channels and streaming options aplenty it's impressive that the show endures to this day.
The cynics would tell you the lack of jewels in the BBC's sporting rights crown has diluted SPOTY's significance but they are missing the point.
It is not about which television station showed what.
It is, and always will be, about recognising sporting excellence.
That's why the omission of Phil Taylor and ignorance of his darting prowess has annoyed his followers for decades.
The Power's supporters were incredulous at the greatest player the sport has ever produced being overlooked for so long before he retired.
It is why Geraint Thomas' feat in winning the Tour de France last year coincided with him beating Lewis Hamilton and Harry Kane to the now famous television camera award.
Hamilton, now a six-time Formula One world champion, and a former winner of the SPOTY title, is among the six contenders for the 2019 honour but I suspect he will have to wait until next year to win again.
He is closing in on Michael Schumacher's tally of 83 Grand Prix wins and in all likelihood he will surpass the tally in 2020, a feat which would surely see him claim the title.
The overwhelming favourite is England cricketer Ben Stokes and if he does walk away with the award in Aberdeen it will be with the support of many.
There are two reasons why Stokes is the favourite.
He helped England win the Cricket World Cup for the first time in a dramatic super-over victory against New Zealand at Lord's before producing a stunning unbeaten 135 in one-wicket third Ashes Test triumph against Australia at Headingly.
Stokes will be up against Dina Asher-Smith's achievement of becoming the first British woman to win a major global spring title when she claimed world 200m gold, Hamilton's F1 triumph and Katarina Johnson-Thompson's World Athletics Championship heptathlon win.
He'll also be up against Raheem Sterling, who won the domestic treble with Manchester City and has been praised for his public stance against racism.
They have all achieved sporting greatness in 2019.
But Stokes is the one whose feat has left a lasting impression which is why he gets my vote.