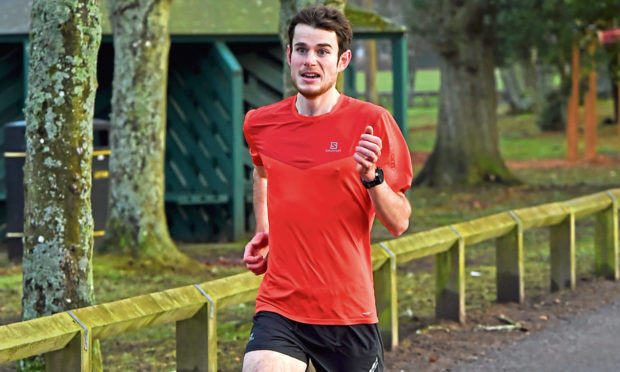 Deeside's Robbie Simpson will find out how well he has recovered from his recent ultra-distance running debut when he puts himself to the test in Sunday's Lossiemouth Turkey Trot 10-mile road race.
The 2018 Commonwealth Games marathon bronze medallist finished fifth in the North Face Challenge 50-mile trail race in California four weeks ago. Aside from the distance, the course also included more than 10,000ft of ascent.
Simpson reckons it's the hardest race he has done.
The Banchory runner is now looking forward to competing over more conventional distances, with next year's London marathon emerging as his next priority.
Last weekend the Scotland international eased back into competitive mode at the other end of the racing spectrum, with a win in the Metro Aberdeen Proms 3km.
This Sunday's event will give a clearer indication of the progress Simpson is making in his recovery prior to making a serious start to his London preparations.
He said: "The Turkey Trot will be good. I haven't raced much in the last few months because I was either training for the ultra or recovering from it, so I'm looking forward to doing this and other local races and hopefully I'll begin running faster again.
"I haven't done a 10-mile race since the 2013 Tom Scott Memorial when I recorded 50 minutes 25 seconds. I've probably gone through the 10-mile mark quicker than that in some of the half marathons I've done in recent years.
"But I'm not aiming for a ridiculously fast time on Sunday. I'm not tapering down for it, so it's going to be hard as I will have done quite a high mileage during the week."
Simpson can certainly expect a serious challenge from Shettleston's Lachlan Oates, who has a best time of 49:15 set when winning the Scottish 10-mile title in March.
Kenny Wilson, who has won for the past four years and set a course record 50:41 last December, is an absentee.
The Moray Road Runners club member is recovering from a knee injury and doesn't intend racing again until after the turn of the year.
The Scottish North District championships are being held as part of the race but Simpson and Oates are ineligible as their respective clubs are in the East and West Districts.
Gordon Lennox (Inverness Harriers), winner at Lossiemouth in 2011, 2012 and 2013, could come into the reckoning for a medal as could veteran Tom Roche (JS Kintore) who won the Kinloss to Lossiemouth half marathon earlier in the year.