Deeside's Robbie Simpson tuned up for his victory in yesterday's Lumphanan Detox 10km by going for a two-hour run in the hills around Balmoral and Loch Muick on New Year's Day.
A tiring effort, no doubt, but it left the Commonwealth Games marathon bronze medallist with more than enough energy to outpace his rivals and pick up the Lumphanan men's title for the ninth time in 11 years.
Not to be outdone, his girlfriend Ginnie Barrand retained the women's crown when finishing sixth overall from a field of 420 runners.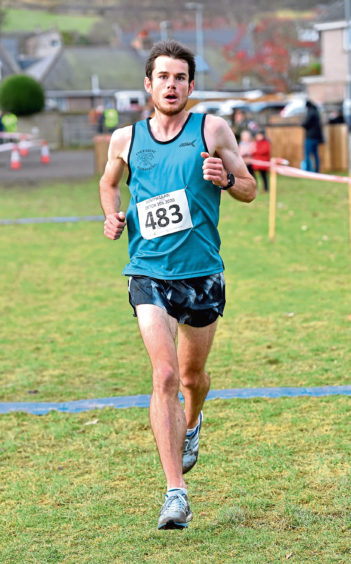 Simpson, who is preparing for April's London marathon, completed the testing circuit in 31min 41secs and, although satisfied with the outcome, it was 31 seconds adrift of the course record he set 12 months earlier.
He said: "The first 4km was fast because we had a tailwind, but I lost a bit of time later on when hitting the farm track part of the course, which was very muddy.
"I've done a lot of mileage recently so maybe I'm still a bit tired from that, but I'm quite happy with the way things are going. I'm maybe missing a bit of speed in my legs right now, but I'm confident I'll feel good further down the line."
Simpson will soon head off to the small town of Calasparra in southern Spain for two months of training in a bid to hone his preparations for London. The Banchory athlete hasn't ruled out earning a place on the Great Britain team for this year's Tokyo Olympic Games but knows he has to produce the best performance of his career if he is to achieve the qualifying standard of 2hr 11min 30secs at the London trial.
His best is 2:14:54 set at London last year.
Only two places remain available on the marathon team with fellow Scot Callum Hawkins having been pre-selected after finishing fourth in the 2019 World championships after setting a Scottish record 2:08:14 at London.
Metro Aberdeen duo Hamish Battle and Ben Ward were engaged in a cat-and-mouse duel for second position behind Simpson yesterday.
Battle eventually managed to ease clear of his clubmate in the closing stages to get the verdict by four secs in 33:30secs.
He said: "I tried to get away on the farm track and managed to open up a few yards but Ben caught me again on the road. It was only with about 300m to go that I was able to kick ahead.
"I'm very pleased as my time is much quicker than two years ago when I was also runner-up."
Tom Roche (JS Kintore) won the over-40 age group award when finishing fourth overall in 35:35, while ninth-placed Richard Horne (Metro Aberdeen) was first over-50 in 36:44 and his clubmate Phil Cowie was first over-60 in 42:33.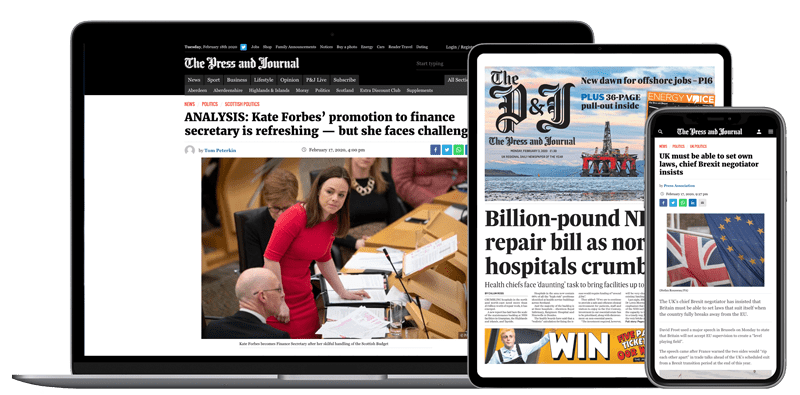 Help support quality local journalism … become a digital subscriber to The Press and Journal
For as little as £5.99 a month you can access all of our content, including Premium articles.
Subscribe