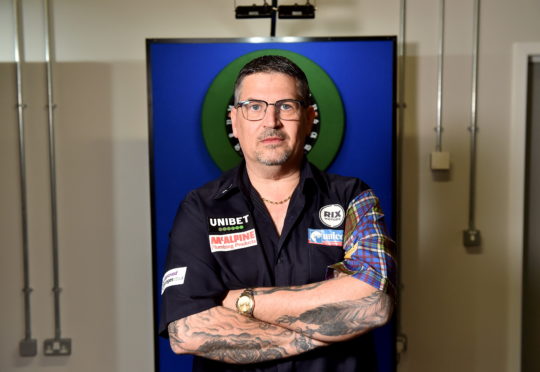 Gary Anderson is man eager to make up for lost time as he makes his return to the Premier League tonight.
The 49 year-old Scot was forced to withdraw from the league due to a back injury last year with the agony of back spasms curtailing his involvement for much of 2019.
But the break has given Anderson the chance to rest and recuperate and he is determined to get back to showing he remains a major contender as he makes his return to the event in Aberdeen tonight.
Anderson said: "It feels good to be back. Last year was a write-off for me from July so it's good to get back and get my darts head back on.
"I had to skip the Premier League. There was no way I could play. I maybe would have managed one, two, maybe three weeks but I just couldn't move.
"My body was shutting down and it took months to get my back sorted out due to the spasms. But I feel like I'm fighting fit again.
"I'm looking forward to 2020. I'm not being big-headed but I haven't looked at a practice board for 12 months. Even before the weekend at Milton Keynes the last time I'd been on a dartboard was December 27 so it went well all things considered.
"I've got to play darts now. I'm playing tomorrow, travelling Friday then playing at the weekend so I'm keen to get going. I've given myself three months to get back to the level I was at before my back started playing up."
Anderson, who faces Daryl Gurney in his opening match at P&J Live tonight, admits to feeling apprehensive about playing in front of a home crowd again but he hopes the famous Aberdeen atmosphere can help him get his new campaign off to a winning start.
The Flying Scotsman, who won the league in 2011 and 2015, said: ""I feel a little nervous as I haven't played under the stage lights too often in the last year but I know I'll be among friends in Aberdeen.
"I was gutted I missed last year's event here and the reception big John Henderson got from his home crowd. I watched it at home on the telly and I hope it's the same for him again on the night."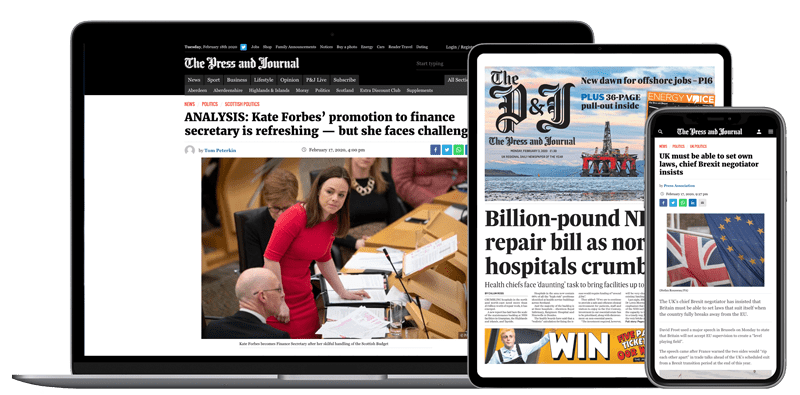 Help support quality local journalism … become a digital subscriber to The Press and Journal
For as little as £5.99 a month you can access all of our content, including Premium articles.
Subscribe