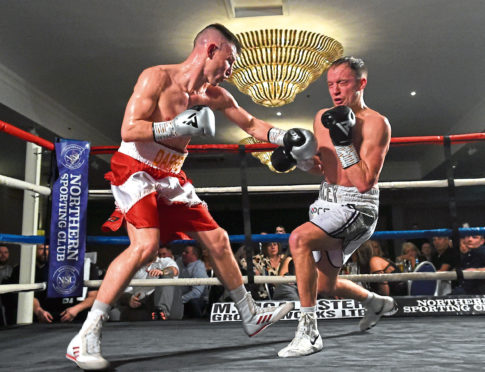 After a successful ring return, three-weight Scottish champion Darren Traynor hopes he can remain injury-free.
The 33-year-old ended 18 months of injury frustration when defeating Des Newton 60-54 at the DoubleTree by Hilton Aberdeen Treetops hotel.
Problems with a persistent hamstring injury wiped out the whole of 2019 for the Aberdonian.
Traynor admits he had to shake off "ring rust" and "cobwebs" on his return having not fought since losing to Juli Giner on points in Barcelona in June 2018.
He said: "After being out for so long, I am not taking any more time off.
"Hopefully the injuries don't come back and I can stay well.
"I am back. This is the return of the Trayn-Wreck.
"It is good to be back and it was all about getting into the swing of it and shaking off the cobwebs and ring rust.
"Once I got myself moving I relaxed and enjoyed it.
"I felt really good in the ring.
"I boxed and didn't rush into anything and enjoyed my shots.
"Now I am back I want to start pushing for titles again."
Prior to the injury frustrations, Traynor had won three Scottish belts and also fought for the British and WBA International titles.
Facing experienced and durable journeyman Newton was the first step to returning to that level.
Traynor controlled his comeback bout and constantly had experienced fighter Newton on the back foot, dodging his jabs and follow-up shots.
In the second round Newton was rocked by a right hook and Traynor continued to land shots through the six rounds.
Ring savvy Newton attempted to drag Traynor into a scrap but the Aberdonian stuck to his boxing gameplan in a composed, mature performance.
Traynor said "I just tried to enjoy the fight and keep myself calm in the ring.
"I wasn't looking to hurt him I just wanted to get in there and box.
"That's what I did.
"I caught him with a couple of good shots.
"It was a good performance as I kept my composure and settled in the ring.
"He has a lot of experience the same as me but he did his job as well and moved well to keep away from the shots.
"I just kept going forward trying to take it to him and I got the decision."
Traynor fought Newtwon at lightweight but refuses to rule out dropping a division.
He said: "I will fight at lightweight or super-featherweight.
"I am making lightweight easy enough and 9st 4lb might be a bit of a push.
"If I can get to 9st 4lb, I will get my nutritionist to help me out.
"I am looking forward to my next fight."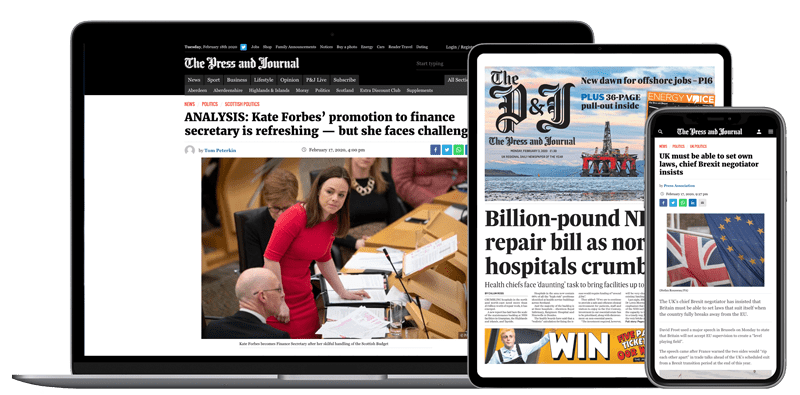 Help support quality local journalism … become a digital subscriber to The Press and Journal
For as little as £5.99 a month you can access all of our content, including Premium articles.
Subscribe