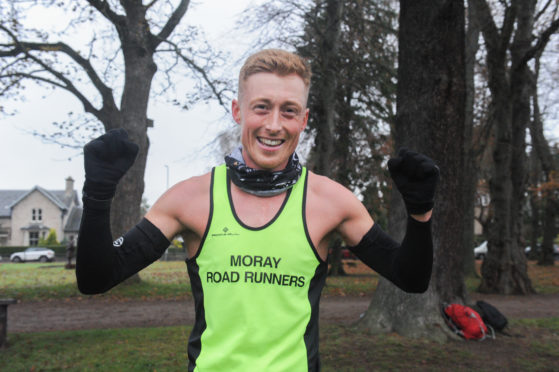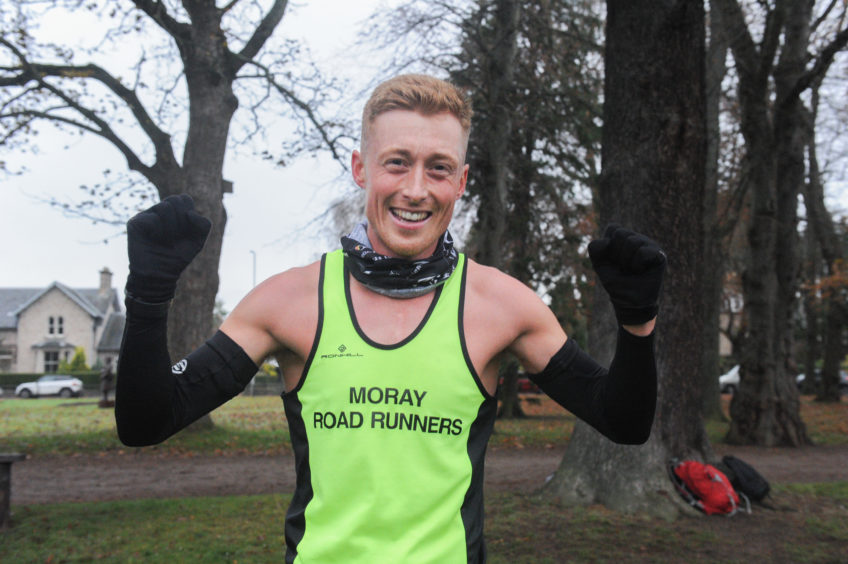 Moray's Kenny Wilson produced arguably the best performance of his career when pipping Deeside's Commonwealth Games bronze medallist Robbie Simpson in a dramatic finish to yesterday's Kinloss to Lossiemouth half marathon.
The Scotland international duo were nip and tuck as they blazed along the Moray coast, propelled by a 45mph tailwind for more than 12 miles.
Simpson eventually managed to edge a few metres ahead as they changed direction and turned into the teeth of the gale for the final 400m but the Banchory athlete began to stutter with less than 100m to go.
Wilson seized the opportunity and was able to dig a little further into his reserves to sprint past his rival and claim a notable victory in 1hr 4min 55secs, a personal best time by two minutes. A weary Simpson, who had been feeling unwell for a few days before the race, was three seconds behind.
Wilson said: "I'm really pleased with the time but it was touch and go at the end. We were side by side for the first four miles and it was comfortable. There was a phase when he was getting away from me a little bit, until eight miles, but then he slowed on a hill, so I went past. He came back towards the end and went ahead until that final stretch. I know Robbie isn't at full strength but it's still good to win.
"This has to be one of my best runs. I actually also got a PB at 10 miles and although I know we had the advantage of the tailwind, I'll take it.
"I'll probably do the Nairn 10km and the Inverness half marathon next month before heading off to a training camp in Portugal for 10 days. I might have another half marathon before the London marathon in April."
Simpson went into the contest on the back of a week of running in excess of 100 miles but offered no excuses.
He said: "It was a good workout for me and good that Kenny was there. He ran well and made it an exciting race. The pace was a bit faster than I probably wanted at this stage but that's fine.
"I've had a bit of a cold. I wasn't feeling great yesterday and wasn't sure if I'd run today.
"The worst bit was on the hill at nine miles when I really struggled with my breathing then I had nothing in the legs at the end. I actually felt I was going to have to walk at the finish."
Metro Aberdeen's Ben Ward also achieved a lifetime best of 1:08:44 when finishing third, while there was also a PB for fourth-placed Donnie Macdonald (Inverness Harriers) who was first in the 40-49s in 1:09:04, 63secs ahead of 2019 race winner Tom Roche (JS Kintore).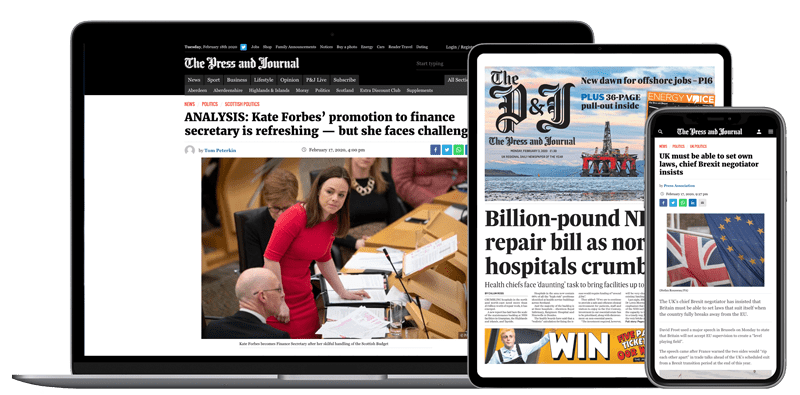 Help support quality local journalism … become a digital subscriber to The Press and Journal
For as little as £5.99 a month you can access all of our content, including Premium articles.
Subscribe