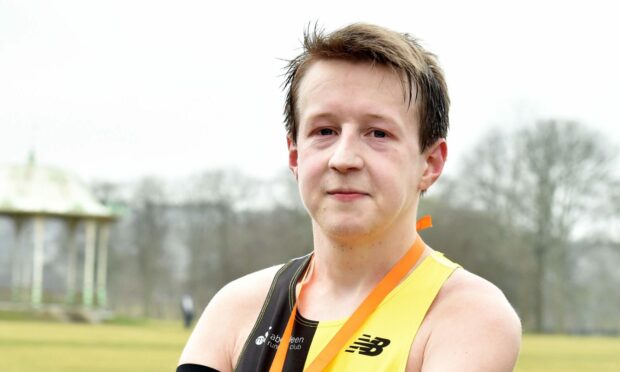 Metro Aberdeen's Jason Kelly achieved one of the best results of his career on Saturday when winning the Dee 33-mile ultra race ahead of Scotland internationals Neil Renault (Edinburgh AC) and John Hammond (Carnethy).
The 24-year-old was full of running as he completed the course from Aberdeen's Duthie Park to Banchory and back again in 3hr 22min 53secs. The route has been slightly extended from previous years to add on a circuit of the park, but allowing for this adjustment Kelly can claim this as the second best time in the 11-year history of the event. It is bettered only by the 3:10:40 recorded by Commonwealth Games athlete Ross Houston in 2015.
Renault, the Ballater 10-mile course record holder, was runner-up in 3:29:56 with Hammond third in 3:31:14. Both are due to represent Scotland in the Anglo-Celtic Plate 100km British championship race at Boddington, Northamptonshire in May, should it go ahead.
Kelly's victory was emphatic as he ran the second half of the race much faster than the first, reaching the turnaround point in 1:44:18 before returning in 1:38:55. His rivals had no answer as he cranked up the tempo.
He said: "The three of us were together until halfway. The other two slowed down to pick up a bag drop but I just went straight through. I put in a bit of a surge, opened a gap and extended it all the way after that.
"I felt good and really managed to keep picking the pace up all the way through the second half. There was only one bit where I thought I was beginning to fade a little, on an incline around the 24 to 25-mile point but once I got back on to the flat I was able to put the foot down again. I went through the marathon distance in about 2:42.
"Conditions were good. There was a bit of a breeze going out but nothing too serious and it was behind us on the return half in any case.
"To be honest I didn't have myself down as being capable of beating Neil and John today but I decided I'd give them a race and see how it worked it. So it ended up going really well."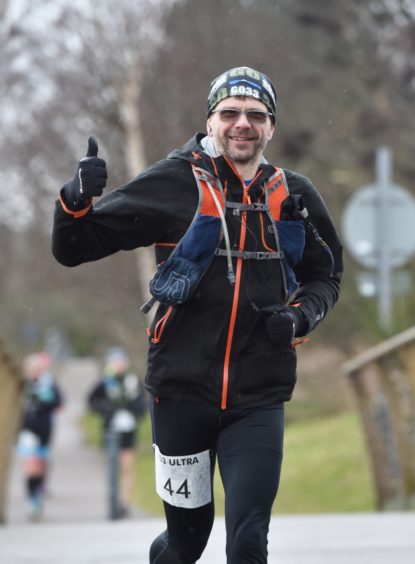 Renault said: "I struggled for a while on the second half and John went away from me but I was able to rally again towards the end and pushed on. It's a good workout ahead of the 100km in May."
There was further reason for Kelly to celebrate when his dad, Neil, won the 50-59 age group prize finishing ninth overall from a field of 188, in 3:59:39.
Inverclyde's David Tamburini was first in the 40-49 category, placing fifth overall in 3:50:02.