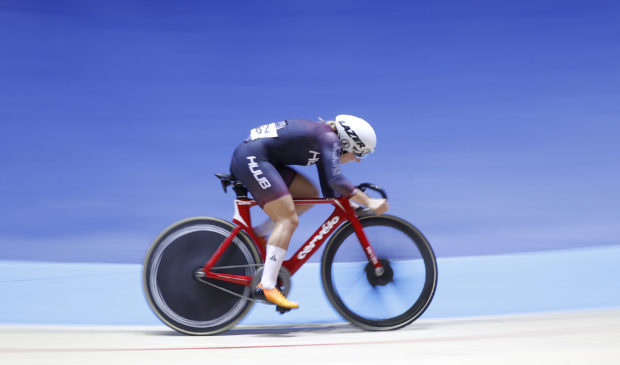 A bike is not just part of Neah Evans' job. It is her escape from life's troubles.
Evans, part of Great Britain's endurance track cycling squad, returned home to Cuminestown, near Turriff, last weekend.
She was able to get out on her bike and away from the chaos and hysteria enveloping the country.
However, she worries about a time where that might not be possible. Across Europe, various nations have restricted liberties and prevented people going outside, in a bid to combat the spread of coronavirus.
Such measures have not yet been implemented by the UK government.
Solo exercise is still encouraged as a vital way of not only maintaining physical health but mental stability too.
"The best thing for me is going out on the bike," said Evans, a double medallist from the 2018 Commonwealth Games.
"I did three hours on the bike on Thursday and completely forgot the country is nearly in lockdown.
"For me it's huge because a lot of the time, I go out and do a lot of my thinking on my bike. It's a relaxed time to take it all in and process things. For mental health it's absolutely massive."
Exercise is taking on ever-greater importance but the risk of infection is greater in close proximity.
Evans has colleagues out in Tenerife who were told by authorities there to get off their bikes, as Spain cracks down on any non-essential journeys.
"I completely agree that you don't want to spread it, but you need to think about people's sanity," added Evans. "All this about keeping two metres away from other people; you can go out, ride your bike and get space. That would transform many people's lives.
"Even if it's not cycling. It could be going for a walk. It's huge and the government would be smart to encourage that. It's about being sensible with it – I'm not expecting people who have never ridden a bike to go to the shop and buy one.
"But it's so easy to get caught up in the panic and the unknown. To go out and forget everything for a couple of hours is huge."
Evans' own plans are up in the air. She came home to get greater miles under her belt and had planned to return to Manchester next week. However, it is not known whether the velodrome will still be open for use come the time she intended to head home.
At the same time, viewpoints are still being banded about as to whether the Olympics should be going ahead this summer. Numerous athletes have come forward expressing scepticism about the proposed timing, given it is due to start on July 24.
Japan's Prime Minister Shinzo Abe had pledged the games would proceed, while Lord Coe said it was too early to make a decision. Evans has her own Olympic ambitions with Team GB and would like to see a way found for it to proceed. However, she acknowledges any decision will have its detractors.
"We've seen football teams will lose so much financially – our funding comes through Olympic medals and we have always had this as a four-year target," said Evans. "If that's taken away, what happens?
"The games are going to happen or not happen, from what I understand. It's not going to be postponed. I guess I'm happy I'm not the one that has to make the decision as whatever decision is made, there's likely to be backlash.
"I would be happy even if they ran it behind-closed-doors, if the athletes are prepared to put themselves at risk or sign a waiver. But it might be the people of Japan who say they don't want this huge influx of athletes. It's an absolute minefield."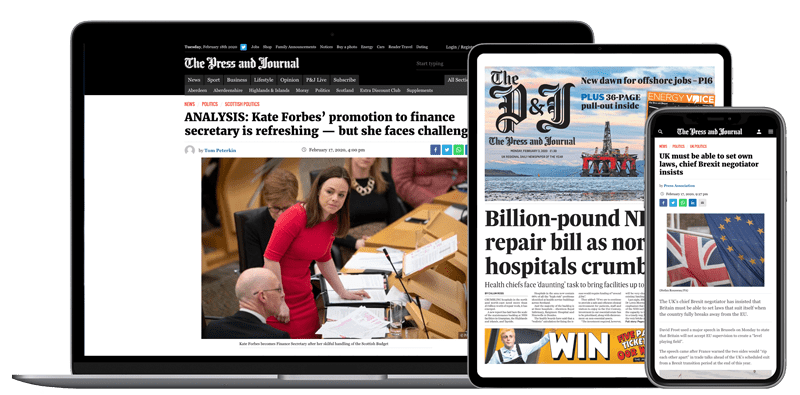 Help support quality local journalism … become a digital subscriber to The Press and Journal
For as little as £5.99 a month you can access all of our content, including Premium articles.
Subscribe