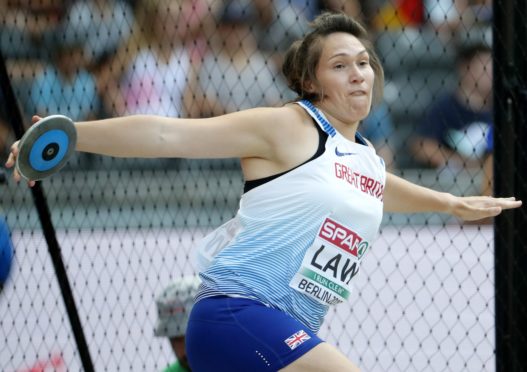 Listen. It is a simple message.
But for some, it does not seem to be sinking in.
The measures put in place to combat the spread of coronavirus, espoused by the highest medical officers in the country, are backed up by scientific reason.
Social distancing and self-isolation are not fads or Instagram trends.
Stricter measures were brought in on Monday, across the country, because some were still not adhering to the previous instructions. But the queues and gatherings remain.
Kirsty Law, as well as being Scotland's top discus thrower, is a mental health nursing assistant at a secure hospital in North Nottingham. She has volunteered to be redeployed to frontline services and has friends and relatives, in the health service, dealing with the pandemic head-on.
When the guidance is ignored and even flouted, anger from those in her shoes is understandable.
"It's so annoying. It's either they won't think they will get it or they don't realise how bad an epidemic it is," said Law, pictured right. "People going out to pubs – Boris Johnson was trying to slow it down and give us leeway. But people weren't adhering to that. It's had to go to these lengths, just to save the NHS.
"Then you see people at Tesco queuing out the door at 6am. It's madness.
"The video of that nurse who couldn't get basic food because people had been selfish and stockpiled, it was heartbreaking. That's probably how every nurse is feeling.
"How hard is it to stay at home and watch TV? Put a game on? Watch a film? People don't like doing what they're told."
An initial time-frame of three weeks was given by Prime Minister Boris Johnson earlier this week, for the current lockdown measures. There was some confusion as to what the term "lockdown" actually meant. But, avoiding all but essential social contact, staying in your homes as much as possible and being at least two metres away from anyone should you need to go out, appear to be basic instructions.
Law's husband Andrew is a police officer, so the pair are both still working as normally as possible given the circumstances.
"I feel for the guys that are in the hospitals," added Law. "I've got another friend who's a carer and it's impacted her massively.
"They have to hand sanitize, mask up, put the headgear and apron on, for every house they go into. I was a carer before I worked at this hospital, so I know what it's like.
"It is more stressful, because of the lack of staffing. We employ so many staff – some are self-isolating and I guess some may have symptoms. It's only going to get worse.
"They're asking loads of retired nurses to help. It's sad. Then people that don't listen, they don't stay at home. Even now.
"It could be three weeks, three months, we don't know. It feels really surreal. I'm still going out to work and my husband is as well, but it still feels really surreal.
"I don't know how you can prepare for anything like this. I'm doing the same as I normally would do; train, go to work and the only thing I'm not doing is seeing my friends. I've FaceTimed a lot more. I've gone on as normal but we're not that far into it.
"I was speaking to a friend in America, who lives in Bakersfield, California. One of her friends has a restaurant that is still open. People are still having sit-down meals in her restaurant. It's madness."
The cancellation of the Olympics has at least given Law, who hails from Fortrose on the Black Isle, some breathing space from training. Her coach has instructed her to take some respite with no imminent competitions to prepare for.
That leaves her with some time on her hands which she is keen to put to good use.
"My sister-in-law is a radiographer and she says they're really busy. They need help. I've asked if I can volunteer there or somewhere else to help, but you need to go through a process to help people.
Day one of lock down and there is more cars on the road than ever 🙄 I wonder if people understood what Boris said last night,? #COVIDIDIOTS #LockdownNow

— Kirsty Law (@Kirstylawdiscus) March 24, 2020
"I'd like to go into the intensive care unit but that's a bit more tricky. I have signed up to be a GoodSAM – if somebody needs to get home from hospital after they've been discharged, or if someone needs a chat or if people need medication and they can't get out of the house."
No-one knows the time-scale of the pandemic or when things are likely to change. The word you find yourself repeating is "unprecedented". Sometimes out of simplicity. Sometimes because you struggle to know what else to say.
The message getting across would be a start.
"People don't listen, don't care or are selfish.  It's one of three. Until they need the help."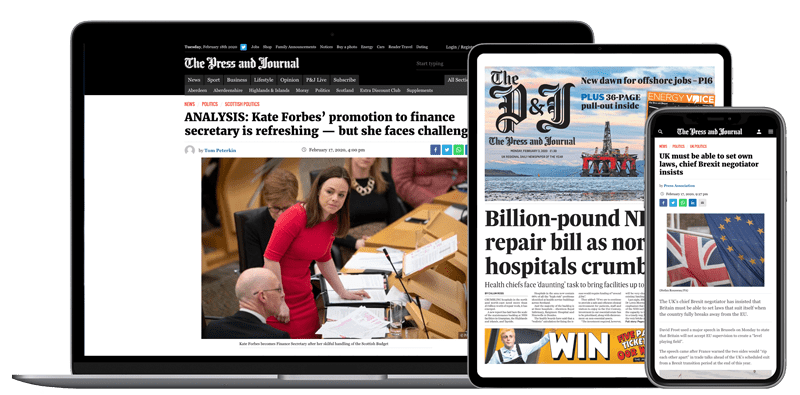 Help support quality local journalism … become a digital subscriber to The Press and Journal
For as little as £5.99 a month you can access all of our content, including Premium articles.
Subscribe