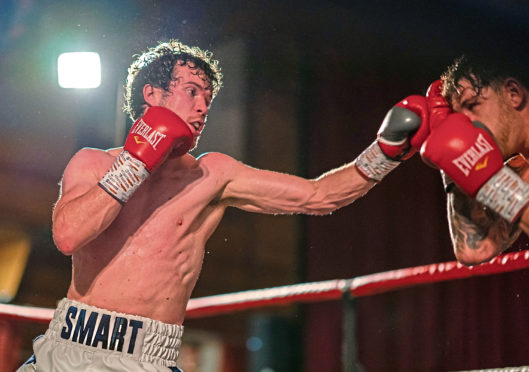 Elgin boxer Andrew Smart is hopeful the coronavirus outbreak will not thwart his target of a Scottish title fight early next year.
Lightweight Smart had been due to headline Northern Sporting club's event at Elgin Town Hall last Friday, prior to the show's cancellation two weeks previously.
After triumphing over Englishman Dean Jones on points in the first professional boxing event to be staged in his hometown in 80 years, Smart hopes to keep his schedule on track once boxing resumes.
Smart said: "We had two dates for Elgin booked in this year. Hopefully our second date, which is in September, will still stand.
"There was meant to be an event at the Beach Ballroom in Aberdeen on June 12, which might still happen. We don't know yet, there has been no word at all about when sport is going to start up again.
"We were hoping to do two more fights at six rounds in March and June, and then go up to eight in Elgin in September.
"If the eight rounds went really well I might have been able to get a Scottish title fight for the Beach Ballroom in November.
"If that didn't happen, I would have done another eight and then get the Scottish title in Elgin early next year.
"I still think I can do that – I'm hopeful I can get that title fight early next year."
All British boxing events have been suspended until at least the end of April, however, Smart says Northern Sporting Club had taken the decision to cancel their Elgin billing before the British Boxing Board of Control imposed the nationwide shutdown.
Smart added: "As soon as things were starting to get cancelled, I knew my show was going to be off.
"We held out hope as much as we could. It came to a point where David McAllister had spoken to a couple of other promoters, and they had cancelled their shows.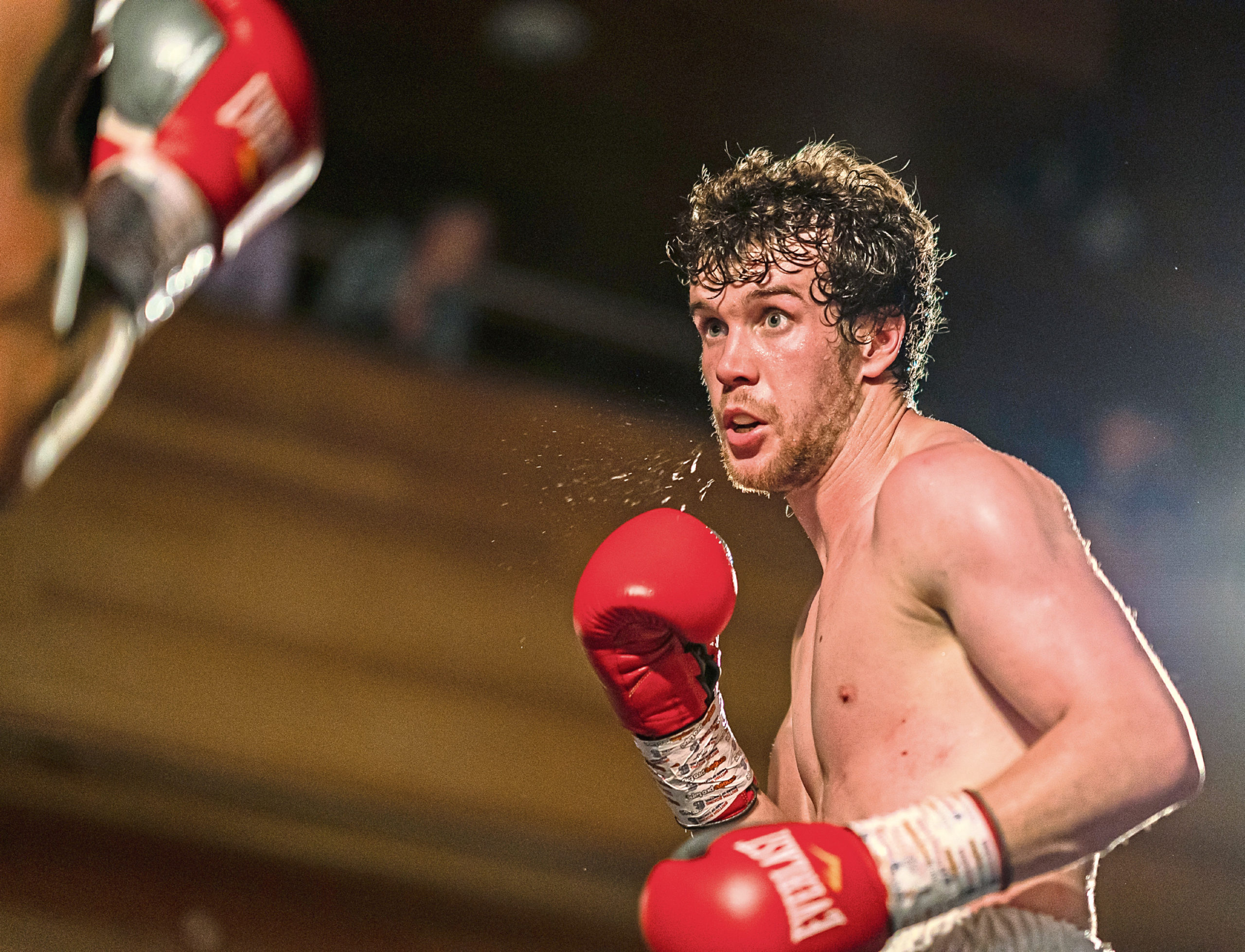 "One of them decided he was going to proceed as normal. The Tuesday after we cancelled our show, it turned out British Boxing Board of Control cancelled all shows anyway. It was the right thing to do."
Smart had been well advanced with his fight preparations for the March 27 bout, in which he had been aiming to rack up a fourth successive professional victory.
Smart added: "I started training pretty much after Christmas, but I broke my hand the Saturday before Christmas.
"That wasn't ideal. I was still managing to do all my running and training, but I was working a lot with my left hand.
"In the past few weeks before it was cancelled, my right hand was starting to feel better. I was hitting with it again, everything was starting to come together and I felt better than I ever had.
"I had almost sold all of my tickets for this one, which was due to the success of the last one. More people were keen to come.
"I was just in the middle of collecting the money, before I had to retrace my steps and give everybody their money back."