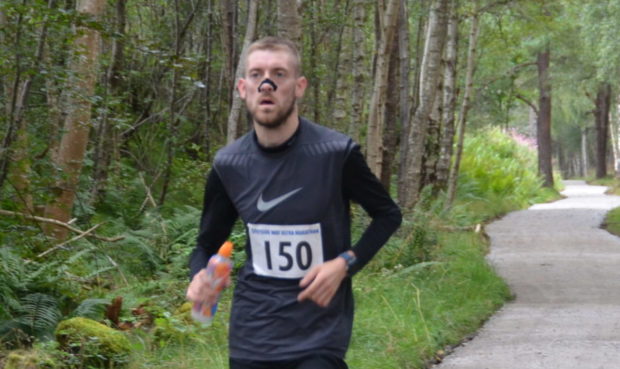 Elgin's Grant Jeans is spearheading a campaign for 24-hour racing to be introduced to the Olympic Games.
The Glasgow-based Moray athlete believes the time is right for the International Olympic Committee to embrace the growing popularity of ultra distance running by adding at least one new endurance event to its programme.
Jeans said: "The famous Lossiemouth ultra runner, the late Don Ritchie, was keen to see a 100km race introduced to the Olympics. That would have been great, but I feel it would be better to try for a 24-hour race to be added to the programme first.
"It would have a real wow factor about it, more so than the 100km. It is so different from anything else and would really capture the imagination of a lot of people.
"Just getting people to think about how far someone can run in one day is intriguing. They would be fascinated.
"Most spectators wouldn't be there for the whole race but they could go along for the start and return at the finish. Some might drop in at various stages.
"All aspects of the event could be analysed on TV to explain exactly what's going on in a race of that length.
"It would also be an amazing opportunity for a host city to showcase all its main landmarks and attractions as the runners made their way round a course which could be made up of a number of laps, whether that's one mile, two miles, three miles or whatever.
"The 24-hour race also fulfils all the criteria for being an Olympic sport. There are competitions in so many countries across the world and ultra running is one of the fastest growing sports around.
"Even in Scotland there has been a massive growth in the number of events in recent years and the number of participants.
"The Dee 33-mile race in Aberdeen was one of the first and attracts hundreds of runners, while the Speyside Way 37-mile race is also popular."
Jeans has the ear of some influential players in this branch of the sport and hopes they will raise the profile of the case for ultra running.
He said: "I have been in contact with Nadeem Khan, the President of the International Association of Ultrarunners, and I know he is keen to see an event included in the Olympic programme.
"I have always been told the IAU favours trying for a 100km in the Olympics but I believe they have a better chance if they first push for a 24-hour race. Then they could try again with the 100km at a later date.
"I hope to do as much as possible to bring attention to this possibility and hopefully build up a lot of backing for it. The 2024 Olympic Games in Paris is a realistic target."