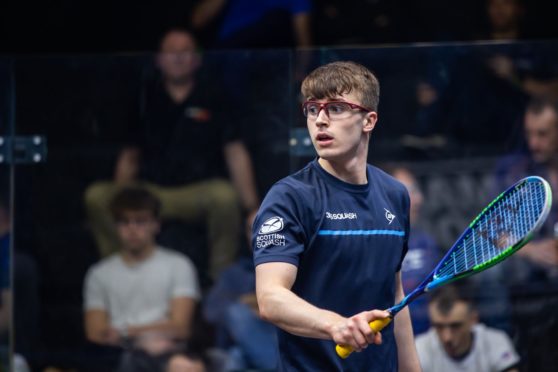 Inverness squash player Alasdair Prott is hoping to pick up where he left off when lockdown is lifted and squash players are allowed back on court.
The 18-year-old had been in great form. He won the Scottish under-23 title in January before securing a ninth Scottish Junior national crown soon after. An impressive third place at the German Junior Open in early March was followed up a week later by further title joy at the Austrian Junior Open.
The first-year Heriot-Watt University student said: "I had been getting better results of late and was making good progress so it was frustrating when we had to go into lockdown.
"The German Junior Open was a pleasing tournament for me against a strong field and when I went over to Austria my goal was to win the event which I managed to do.
"With university suspended I've been home in Inverness. It's pretty mentally challenging for any athlete to be kept away from their sport.
"But with the support network Scottish Squash and sportscotland offered me, they have been able to keep me focused on training and I have a good plan in place. I'm fortunate my parents have a good-sized garden and we have some gym equipment in the garage. So when things start off again I'm hoping to continue the progress I was making."
Prott moved to Edinburgh last year to study Biological Sciences and Human Health and to be closer to Scottish Squash's training HQ at Oriam, which is on campus.
"Having regular access to quality training in Edinburgh has been great," he said. "I worked with Kylie Lindsay briefly in the academy days and you can tell she was a top professional.
"Her insight into the technical aspects are impressive and because she played at a high level she can really identify specific areas for me to improve."
He added: "I'm sitting at my highest world ranking of 359 just now and hopefully I can use that to play in some PSA Tour events and Closed Satellite tournaments."