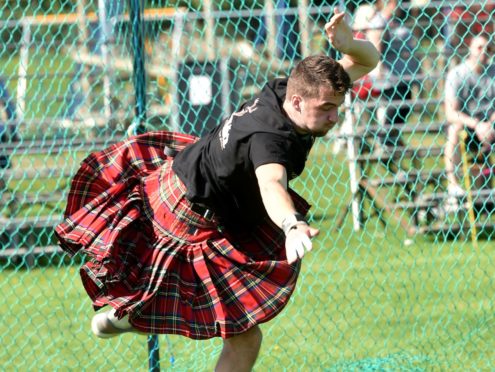 Highland athlete George Evans has written off the 2020 season but the Great Britain under-23 international is looking ahead with confidence towards the next couple of years.
The Inverness Harriers club member, who celebrated his 20th birthday in January, was forced to call an early halt to his third year on a sports scholarship at Kansas University because of the coronavirus pandemic.
It was frustrating for the discus and shot put specialist who felt he was coming into the best form of his life and was eagerly looking forward to what promised to be an exciting campaign.
He said: "I have been back for about six weeks now. Everything was being closed down over there. The university was closed down and courses were all moved online.
"It wasn't possible to train on campus and all competitions including the main one, the national collegiate championships, were being cancelled.
"It was becoming clear the Olympics wouldn't go ahead and the European championships eventually got cancelled as well.
"So I spoke to my coach and we decided the season was over and I wanted to come home.
"I'm now staying with my brother in St Andrews as my dad has got a new job in the Philippines so he, my mum and sister have left Inverness.
"It's frustrating because this year's European championships was definitely one of my major goals. At the moment the British championships are still scheduled for early August but I think it's unlikely they go ahead.
"Even if they do, I'm not sure there's much point if they don't lead to anything.
"And who knows what sort of condition all the athletes will be in by then.
"I'm doing as much training as I can. I've been going for runs, I'm doing push-ups, sit-ups, drills and as much body weight stuff as I can do. It's fine but it's not what I need.
"I don't have access to a gym and I can't really throw anywhere safely. Also, I'm missing that face-to-face contact with my coach.
"It's a case of trying to maintain fitness, although it's also an opportunity to work on any weaknesses.
"So, I'm working hard on my flexibility as that's one area I need to improve on."
Evans, who topped the UK under-23 men's shot rankings with a throw of 17.21m and was second in the discus table with 59.84m, both PB distances, believes he was ready to make big strides forward this summer.
He said: "The discus is the event I've really moved on with. My strength was there and I was achieving massive throws in training.
"It's just the unfortunate circumstances we find ourselves in that have led to me being back here at this time.
"But I'll just concentrate now on being ready for the 2021 and 2022 seasons."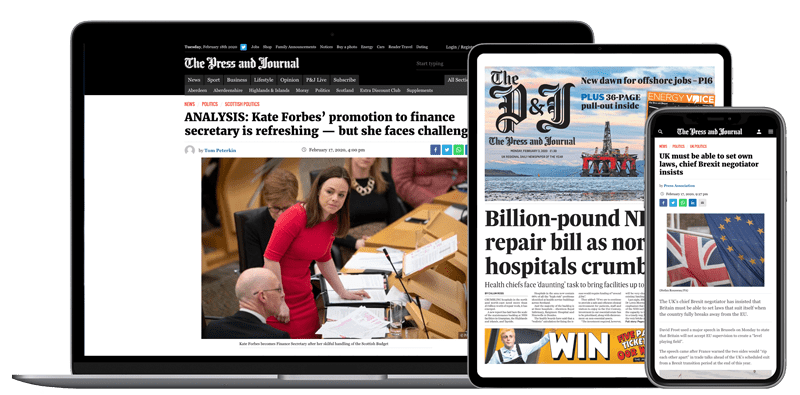 Help support quality local journalism … become a digital subscriber to The Press and Journal
For as little as £5.99 a month you can access all of our content, including Premium articles.
Subscribe