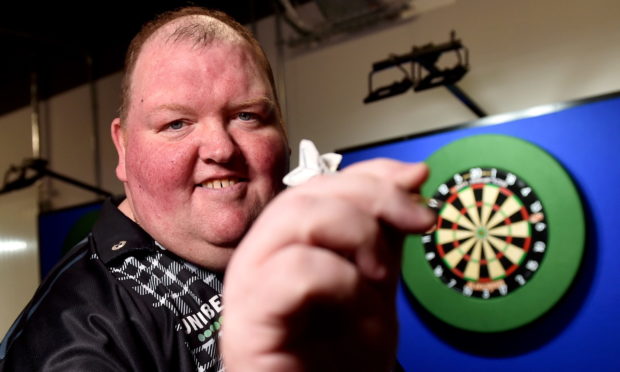 John Henderson would be willing to play in another Home Tour event as it seems increasingly likely darts won't return in the near future.
The PDC have been holding a tournament with players competing from home during lockdown. The 128 tour card holders are playing in groups of four over 32 nights with the group winners progressing to the next phase.
Henderson believes the Home Tour has been a good innovation and provided darts and sports fans something to watch during lockdown.
If another Home Tour tournament was to be held the Highlander would be keen to play in it.
The Huntly thrower has played in two groups, but missed out on progression finishing second on both occasions, having won two of his three matches. His latest outing was on Friday where he was pipped to top spot by Cristo Reyes.
Henderson said: "We've had messages from the PDC asking us for feedback on the event and asking us if we'd be willing to play in another one. That suggests to me that they are planning on having another Home Tour.
"I would definitely play in it again because I really enjoyed and hopefully if we're unable to host events like we have been in the past then we can carry on with the Home Tour.
"The Home Tour does keep the fans interested and it's a bit of entertainment and a bit more laid back than normal Pro Tours. We are playing for money but we're trying to entertain the fans and give them something to watch."
The PDC have cancelled all tournaments in May and June, but it doesn't appear likely darts will be able to return in July.
Even if it could there appears little to no hope of crowds being able to pack out arenas to watch events anytime soon.
Henderson is realistic that it could be September before tournaments restart, even behind closed doors.
The 47-year-old added: "As players we're getting emails regularly about what tournaments are being postponed and what tournaments they think can go ahead.
"It's difficult for them to say 'we're aiming for July or we're aiming for August' because nobody knows what's going to happen.
"Everything in May and June has been cancelled so we know we won't be playing darts before July at the earliest. Being realistic I can't see us playing darts in July and August as well with crowds but you never know.
"It's not an easy time for any sport. Hopefully we can get back before too long, but it's hard to see it happening in the near future."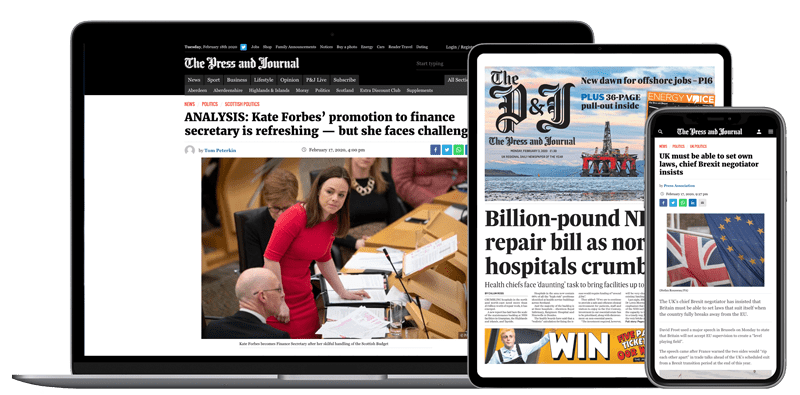 Help support quality local journalism … become a digital subscriber to The Press and Journal
For as little as £5.99 a month you can access all of our content, including Premium articles.
Subscribe