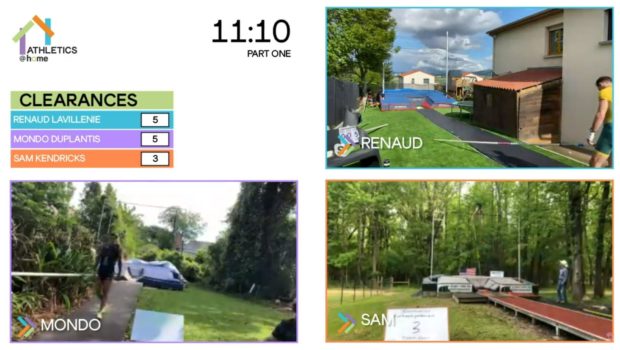 A leading north throws coach fully supports the recent emergence of virtual field event competitions during the current lockdown when all athletics meetings have been cancelled.
Duncan Flockhart, who works with a large group of talented shot, hammer, discus and javelin throwers at Inverness Harriers, believes these novel events are beneficial in helping athletes to remain motivated.
Over the past two months there has been a boom in virtual running events with tens of thousands of people from all across the world signing up for a variety of races. But now virtual field events are beginning to appear, the most notable being the recent pole vault competition in which world class athletes Armand Duplantis, Renaud Lavillenie and Sam Kendricks competed against each other in their respective back gardens.
Earlier this month the Valhalla throws academy, based in York, organised a virtual shot put competition featuring British champions Scott Lincoln and Sophie McKinna.
The event was open to anyone to take part and the organisers expected around 30 to sign up. They were stunned, however, to receive 210 entries from a wide range of countries including New Zealand, Namibia, South Africa, Costa Rica, Sweden, USA and Ireland as well as the UK.
Alexander and Alister Mackay, two members of Inverness Harriers who are coached by Flockhart, were among those taking part.
Alexander was fifth best in the under-20 age group, throwing 13.09 metres, which compares favourably with his best of 13.29 set at the Aberdeen indoor meeting in January. His younger brother was fourth in the under-17 competition with a throw of 11.89 while his PB is 12.70.
Flockhart said: "They did it on a piece of grass in Dingwall. Their parents are graded officials so they were able to mark out a circle, measure the throws and send off videos to the organisers who then compiled the results.
"They did well and it shows that they are being able to maintain pretty good form despite the situation we find ourselves in at the moment.Alexander wasn't too far away from his best, which is encouraging.
"There's no doubt these virtual competitions help to keep them motivated. It's a bit of fun and although they are only mock competitions,the athletes are using them very well. There's another Valhalla one later this month, so hopefully more of our group will take part."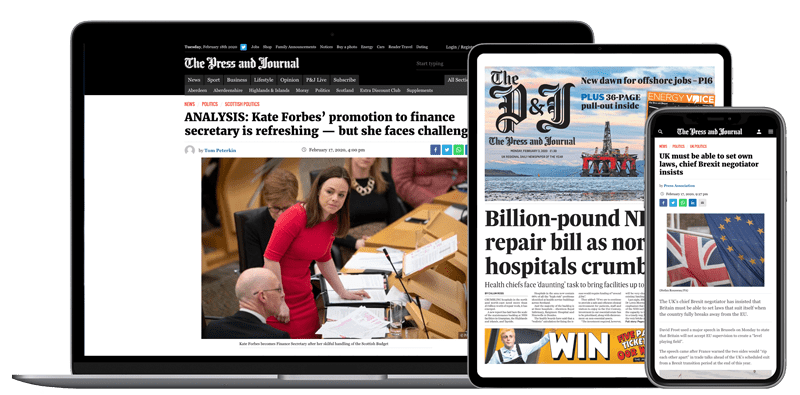 Help support quality local journalism … become a digital subscriber to The Press and Journal
For as little as £5.99 a month you can access all of our content, including Premium articles.
Subscribe