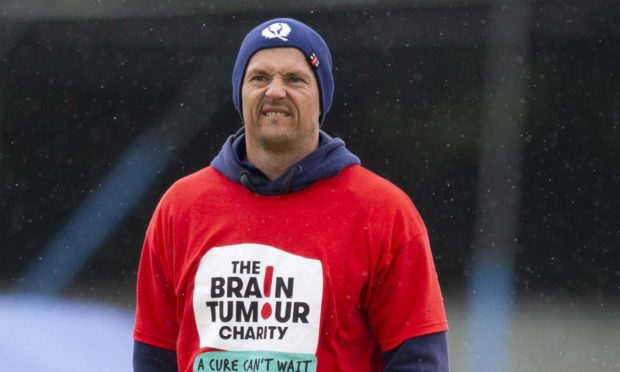 Scotland head coach Shane Burger believes cricket behind closed doors could work, although he would prefer to play games in front of a crowd.
The England and Wales Cricket Board (ECB) are hopeful of being able to stage international matches this summer without supporters present.
With a lucrative broadcasting contract to fulfil there is an urgency down south to find a way to play matches, despite coronavirus, in order to avoid substantial losses.
In Scotland behind closed door games don't appear to be on the cards with a One-Day International (ODI) and T20 game against New Zealand already postponed.
A T20 game against Australia and Cricket World Cup League Two matches against Namibia and Nepal look destined for the same fate.
Scotland coach Burger is intrigued by the prospect of behind closed doors cricket, even if in normal circumstances he would much prefer fans to be present.
The South African said: "I heard Jofra Archer saying that if cricket was going to be played behind closed doors then he'd want crowd noise played through the tannoy to create some atmosphere.
"I think everyone will have different opinions. For me it's about getting games played, but we can't underestimate getting fans to the games.
"There's nothing quite like playing in front of a big crowd of people. I can imagine for the players standing singing the national anthem before the game is a far better moment if there is a crowd there as well.
"If the end result was us getting cricket on then I suppose that's just how it might have to be.
"I suppose the other thing with cricket compared to other sports such as football is that we may not rely on the crowds to generate income as much. I'm a bit in the middle with that one because I would like to see cricket played in front of crowds, for obvious reasons.
"But I also believe if the game can get played in a safe environment and players are able to play like they normally would then I think the game could go ahead behind closed doors."
Burger is looking forward to whenever Scotland can return to playing cricket and says coronavirus has given him a perspective that sport isn't as important as he used to think.
He added: "There are bigger things in life than cricket and I've maybe fallen foul of that in the past. I've always believed life revolved around cricket and lived my life around cricket.
"But it's at times like this when you realise there are other things in life more important. At the next game we're able to play I'm going to celebrate the fact we're playing a game of cricket."