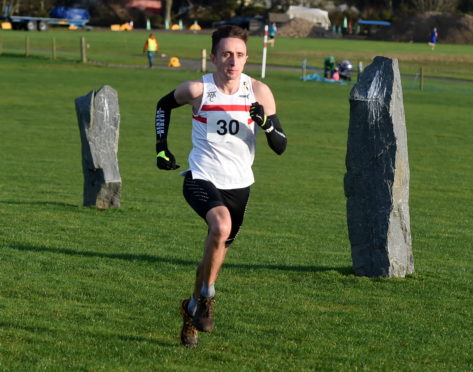 Aberdeen AAC's Myles Edwards hopes the third and final virtual Globe Run will prove to be as successful as the first two in the series.
During lockdown the former Scottish 1,500m track champion has organised virtual 5K and one mile runs to support the work of the Gathimba Edwards Foundation, the charity he co-founded with international athlete Gideon Gathimba, to help under-privileged children in Kenya.
World 5,000m champion Kenyan athlete Hellen Obiri has supported the Globe Run series, taking part in April's 5km, while runners of all ages and levels of experience have embraced the idea.
More than £7,000 has been raised so far with 635 runners and walkers getting involved from 28 countries across six continents.
Edwards is now planning for next month's third and final run of the series when he hopes even more people from across the world will take part.
He said: "The next one will be in July and full details will be announced soon. Basically, we'll be challenging people to see how far they can run or walk in 22 minutes.
"The number 22 is significant because that was the number of youngsters who were in the Pavilion Village children's home at Karatina in Kenya when Gideon took me there for the first time in 2013."
Edwards said: "It's really difficult as we have no other events happening at the moment or for the foreseeable future. So, the money raised from the Globe Run is ensuring families get the food and other essential supplies they need at this time.
"As of the end of May we have provided 2,541 days' worth of food to families over the previous two months.
"The one mile event, which was held throughout May, built on the success of the 5K in April.
"We had people taking part, while observing their own country's social distancing rules, in Mexico Guyana, Congo, Kenya, Tanzania, Belgium, Switzerland, Spain, Australia and Canada, as well as here.
"A woman in Palestine got involved as well. She had been motivated to do the run by Lewis McNeil, a member of the Newburgh Dunes Club, who has been supporting the Right to Movement campaign, a global human rights running community.
Lewis had previously run 231km alongside the wall that separates Palestine and Israel, as part of the efforts to raise awareness of the problems there."