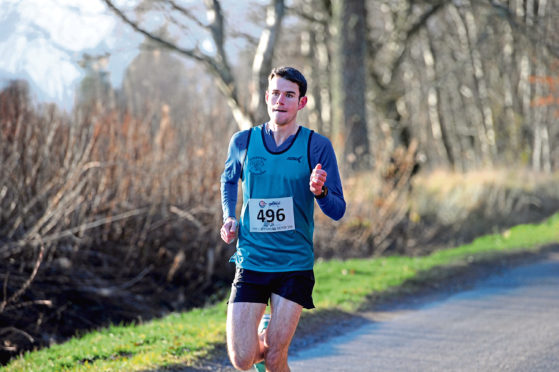 Robbie Simpson will find out this weekend if he is to be one of only a handful of Scots competing in this year's London Marathon.
Organisers have promised to announce their decision about the race within the next 48 hours.
It was scheduled for April 26 before being postponed until October 4 because of the coronavirus.
In May, race director Hugh Brasher said: "At this point, we cannot be certain if the event can go ahead or, if it can, in what form it can take place. We will update next on June 21."
Brasher and his colleagues have been examining every option, including the possibility of making it an elite-only race.
That would require extensive testing of all the invited athletes in the days leading up to the race, with high-level medical cover on hand at the event. A course, possibly held on a number of laps with restricted spectator access, may also be necessary.
If this idea finds favour, 2018 Commonwealth Games marathon bronze medallist Simpson would be assured of a place in a contest which might feature fewer than 30 men and a similar number of women.
Simpson was one of 16 elite British runners invited for the April race, which at that time was to have been the Olympic trial.
It could be disappointing news for Scotland internationals such as Kenny Wilson (Moray Road Runners) and Fiona Brian (Metro Aberdeen) who were not on the elite list.
Around 40,000 people were to have taken part in the open race but the prospect of that happening appears extremely remote given the ban on mass sporting gatherings.
September's Great North Run on Tyneside was cancelled earlier in the week. A record 60,000 runners were to have taken part.
It is possible that London will be completely cancelled, even for elites.
World Athletics has stated that any performances recorded prior to the beginning of December will not now count toward Olympic qualification, making the London race a less attractive proposition for some top competitors.
"The last contact I had from the organisers they said they were very keen to have an elite race and were reasonably sure it could be done that way. But that was a while ago," Simpson said
"I told them I was interested in doing it but I'd have to know quite soon as I'd have to focus my training specifically on it from July onwards.
"I certainly can't see it going ahead as a mass participation race. If it's elite only, I doubt if they'll want to add many others to the original list."