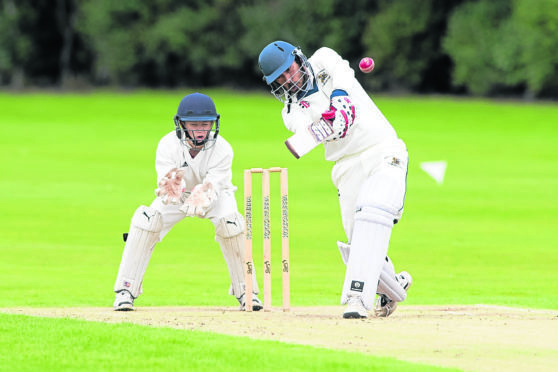 Gordonians are using their down time from cricket to address the drop in numbers of adult participation in cricket in the north-east.
Club president Andy Lowden said that, despite having excellent facilities, his club did not prioritise the efforts of club stalwarts Stuart Grant and Anju Mudkavi when they set the scene for the development of juniors in the 1990s.
Lowden said: "We missed an opportunity, but have now set in place a junior section, attracting youngsters from Robert Gordon's College and other schools."
The scheme fosters participation from four-year-olds through to 18-year-olds and is run by Stuart Dalgarno in line with Cricket Scotland's playing pathways.
Lowden added: "The enthusiasm and commitment of coaches, parents, volunteers, and players, backed up by the renewed support of RGC and head of cricket Ross Thorne has made it all worthwhile."
The efforts of the Countesswells side paid off in 2015 when the senior side won a national trophy and then defended it successfully the following year, while also winning the Strathmore Union.
To the delight of Lowden, the under-13s won the Scottish Cup in 2018, while, the following year, the club were the only one in Scotland to have their under-14s, 15s and 16s reach national finals.
Lowden said: "Our top talents have progressed to play for the Caley Highlanders and for Scotland. It's just sad that our progress in 2020 has been halted but there's always next year."