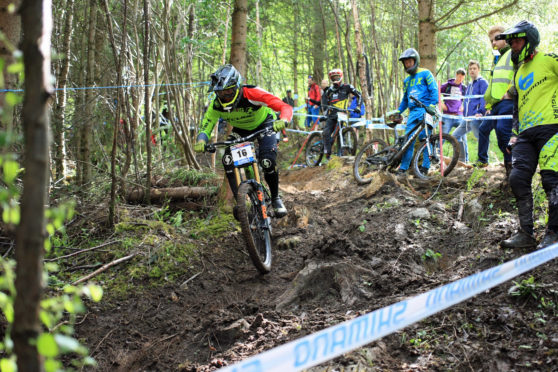 Greg Williamson hopes making the most of his extended Highland summer will stand him in good stead when the revised mountain bike World Cup season starts in September.
Black Isle downhill rider Williamson has been out of action for several months, after the UCI suspended all events in March due to coronavirus.
That shutdown is due to end on September 5-6 however, when the opening World Cup round is scheduled to take place in Switzerland.
The second round will follow a fortnight later in France, ahead of two-round events in Slovenia in October, as well as the season finale in Portugal between October 29 and November 1.
While Williamson would usually be deep into his season by now, the 28-year-old has been able to capitalise on his surroundings by training on a number of local routes, including Craig Phadrig on the outskirts of Inverness, during the unexpected downtime.
Williamson said: "We have confirmation of a compact three months of World Cup Races starting in September with lots of back to back races, so more recently I have been getting back into training.
"This is actually the first summer I've managed to consistently spend time at home in over 10 years.
"This pandemic has made me realise how lucky I am to grow up where I have and really thankful now to have the open space, hills, water and good trails on my doorstep.
"I'm getting to ride some of the local tracks my friends and I have managed to build and improve over lockdown.
"I'll take part in all the events, The World Cup series is where all my main goals are and the top championship to race in our sport.
"I finished 7th at the finals in America last year, so I'll be looking to better that and hopefully come out on top.
"I'm super excited to get racing, it's what I love to do. I want to finish strong and look to a more normal 2021 season when it comes."
Williamson has not been fully engaged in mountain biking during the downtime, insisting he has benefitted from the opportunity to switch off.
Williamson added: "I continued to train at start of lockdown but soon realised this was not something that was going to blow over quickly, so I took a back seat.
"My mum runs a deli in Beauly which needed some help adapting to online orders and home delivery, so I helped put a system in place so we could deliver to the elderly, high risk and families at home isolating.
"This was actually a really rewarding experience when you're dropping off essential items to people who couldn't leave home.
"It was surprising how thankful some were just to see you. With high demand on supermarkets and deliveries a two-week long waiting list, it was too long for some.
"To be greeted with such a warm welcome, albeit through a window, it was good to do and helped to keep me busy."
Williamson has been heartened by the enthusiasm for cycling he has sensed locally in recent weeks, adding: "I dare say the trails will be even busier when we are fully out of this.
"It's hard to ignore how much cycling as blown up in the Highlands.
"Local bike shops like 'Bikes of Inverness' and 'Orange Fox Bikes' in Muir of Ord have both sold out almost all of their bike stock and are waiting for lots of orders.
"Personally I have received lots of messages from people who have discovered all types of cycling, and taken to apps like Strava to set goals.
"A lot of them have been saying they wish they could have got into this years ago, and how they felt it cleared their minds and just made them feel happier, which says it all really."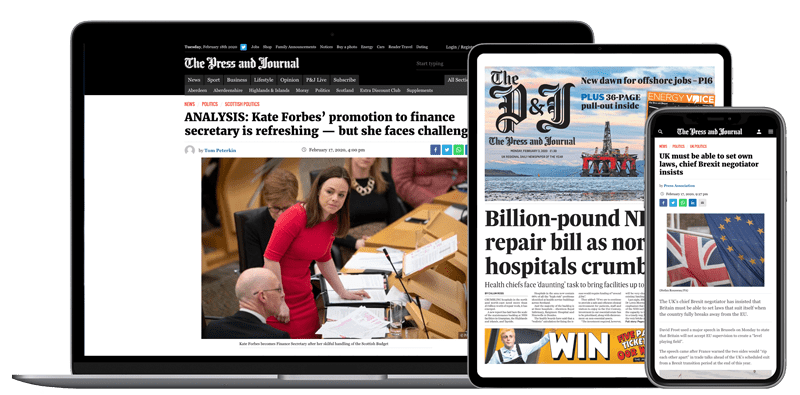 Help support quality local journalism … become a digital subscriber to The Press and Journal
For as little as £5.99 a month you can access all of our content, including Premium articles.
Subscribe