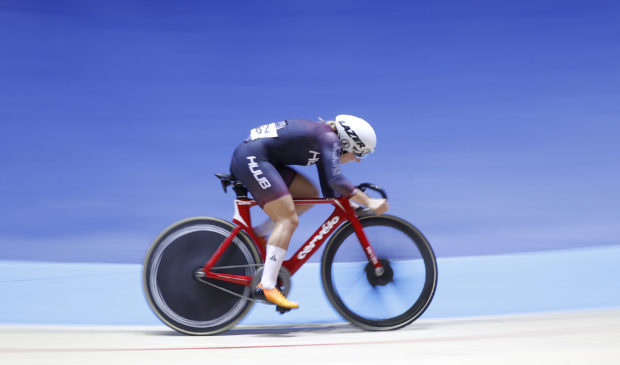 Neah Evans is more than happy to adjust a new normal to get back on the track.
Great Britain cyclist Evans is back in Manchester in the velodrome and has been able to resume training with her national team-mates.
However to ensure the safety of cyclists and coaches during the Covid-19 pandemic, a number of restrictions have been put in place.
If more than one rider is on the track then each person has to wear a facemask, while coaches use masks and gloves to aid riders with standing starts. Should the athletes require any mechanical work done on their bikes, they must be disinfected and placed on a rack, where they mechanic will take it away and disinfect it again before being returned.
Riders are also not permitted to remain at the velodrome after their session has ended and rather than the group "pen" they normally have to review data from the session, they have their own individual spots two metres apart where bikes, helmets and shoes are stationed.
"Between every track session, the staff at the velodrome are coming in and doing a deep clean of the place," said Evans. "One positive test and that's the whole velodrome shut down for 14 days.
"We were back on the track for the first time on Tuesday, which was brilliant. We had to have a Zoom meeting to go through the protocols as they'd put in a lot of rules and regulations.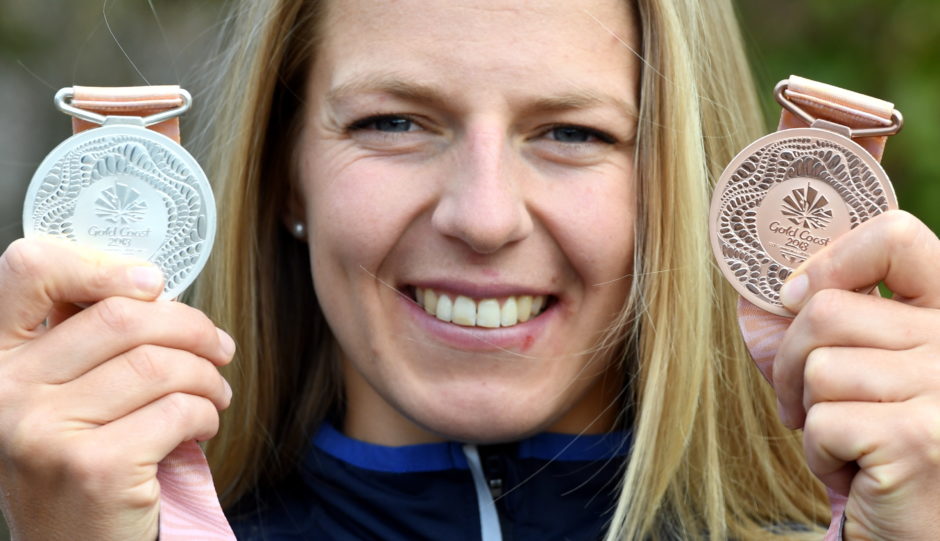 "But if it means we're able to get back on the track, we're quite happy to jump through hoops."
Evans had been at home with her parents in Cuminestown for the majority of the last few months and felt fortunate she was able to continue training relatively unimpeded. The quiet roads around Aberdeenshire make for much smoother training sessions and Evans was able to source some gym equipment locally to use at the house.
"It's people like swimmers that I feel sorry for," she added. "We've not been on the track but we've been able to get on the road and been able to do gym stuff. We've been pretty fortunate."
Her first competitive race back is not due to be until the European Championships in November, with a venue still to be determined.
The postponement of the Olympics in Tokyo until 2021 has also given Evans some extra preparation time.
"Everyone knew it was going to come. I'm quite happy as I see it as another year's training to get even better," she said. "I'm really motivated.
"I've heard a few people in different sports thinking 'oh shoot, I don't know if I've got another of that intent or drive in me'. For people that were planning to retire after the Olympics it must also be really hard."