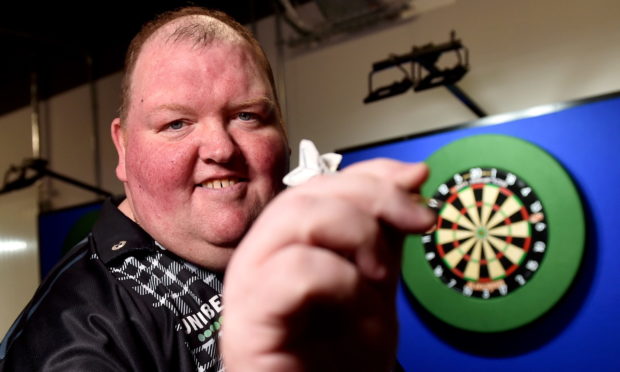 Huntly's John Henderson is thrilled darts is returning today and believes it won't be too different to normal.
The first of five PDC Pro Tour events over the next five days begins this afternoon at the Marshall Arena in Milton Keynes.
Although there will be no handshakes and players will need to follow social distancing measures, there are not as many changes as some other sports, with Pro Tour events usually staged behind closed doors.
Henderson said: "In terms of these events it won't be too different because the Pro Tour events are behind closed doors anyway.
"It's just small things like giving your opponent more room, normally when they're throwing you're right behind them waiting for your turn, but obviously you need to give them more space. There will be a few differences but not too many.
"I can't wait to get back and I think most players are the same. I know there is still an element of worry when the virus is going about.
"So we are going to be tested and hopefully everyone is OK. I've got no problems with the measures in place and I'm itching to get back into it."
The World Matchplay – the second biggest ranking event in darts – will be held behind closed doors later this month.
Currently Henderson misses out on qualification by a £1000, but he hopes to do enough over the next five days to qualify and believes the tournaments are very open when it comes to who may win them.
He added: "These five tournaments are very open because nobody knows what form anyone else will be in.
"Michael van Gerwen always starts favourite because he's world No 1 but as far as I'm concerned we're all starting from scratch after three months away so I think we're all on a pretty level keel.
"I'll need at least a couple of decent runs deep in tournaments if I'm going to qualify (for the World Matchplay)."