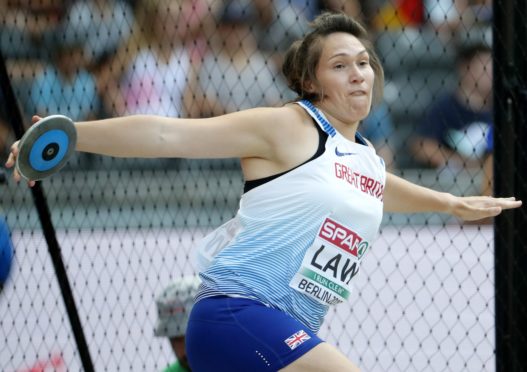 Great Britain international discus thrower Kirsty Law is delighted to be getting back into action this weekend – and will have another two competitions over the coming eight days.
The Loughborough-based Inverness Harriers club member is to take part in a test track and field meeting at Barnet Copthall stadium in London tomorrow.
It will be Law's first outing since opening her season with an impressive throw of 56.38m at Loughborough in early March.
She was looking forward to a successful campaign and challenging for a place in Team GB for the Tokyo Olympics.
That all fell by the wayside because of the coronavirus pandemic, which caused the wholesale cancellation of events.
But with lockdown restrictions beginning to be lifted, a few athletics meetings are emerging again, but with strict controls in place to minimise the risks of spreading infection.
Law said: "I'm excited about getting back into it. I was in good shape when we went into lockdown and I've been fortunate to be able to train well all the way through, so I feel I'm still in a good place.
"That's part of the reason for doing these competitions, to find out where I'm at.
"After doing the London meeting I'm flying out to Germany for competitions on Tuesday and Saturday, returning home next Sunday."
The 2014 Commonwealth Games representative is also excited about the opportunity to defend her British title later in the summer.
There were fears the event might not be able to go ahead, but British Athletics has confirmed the championships will be held at Manchester Sports City on September 4-5.
Law said: "I am so pleased it's happening and, although performances won't count for Olympic selection, I'm still keen to compete. There's also the possibility of a meeting in Portugal in August, which was postponed from March, so there's a few opportunities."
The Highland athlete is, however, already looking to the 2021 Olympic Games.
Performances recorded from the beginning of December onwards will count towards selection and Law is keen to make the most of the available window.
She said: "The plan is firstly to go to Doha towards the end of the year. My coach Zane Duquemin is based there and it would be great to spend some time with him.
"I then have a couple of options. I could stay in Doha and pick up a few competitions there or I could go to Australia with my friend and training partner Jade Lally.
"She's going to be there from December to February and if I went I'd be able to train and get a few more competitions.
"I think the European season will open quite early next year because of the short time-frame ahead of the Olympics."
Disappointment at loss of Scottish championships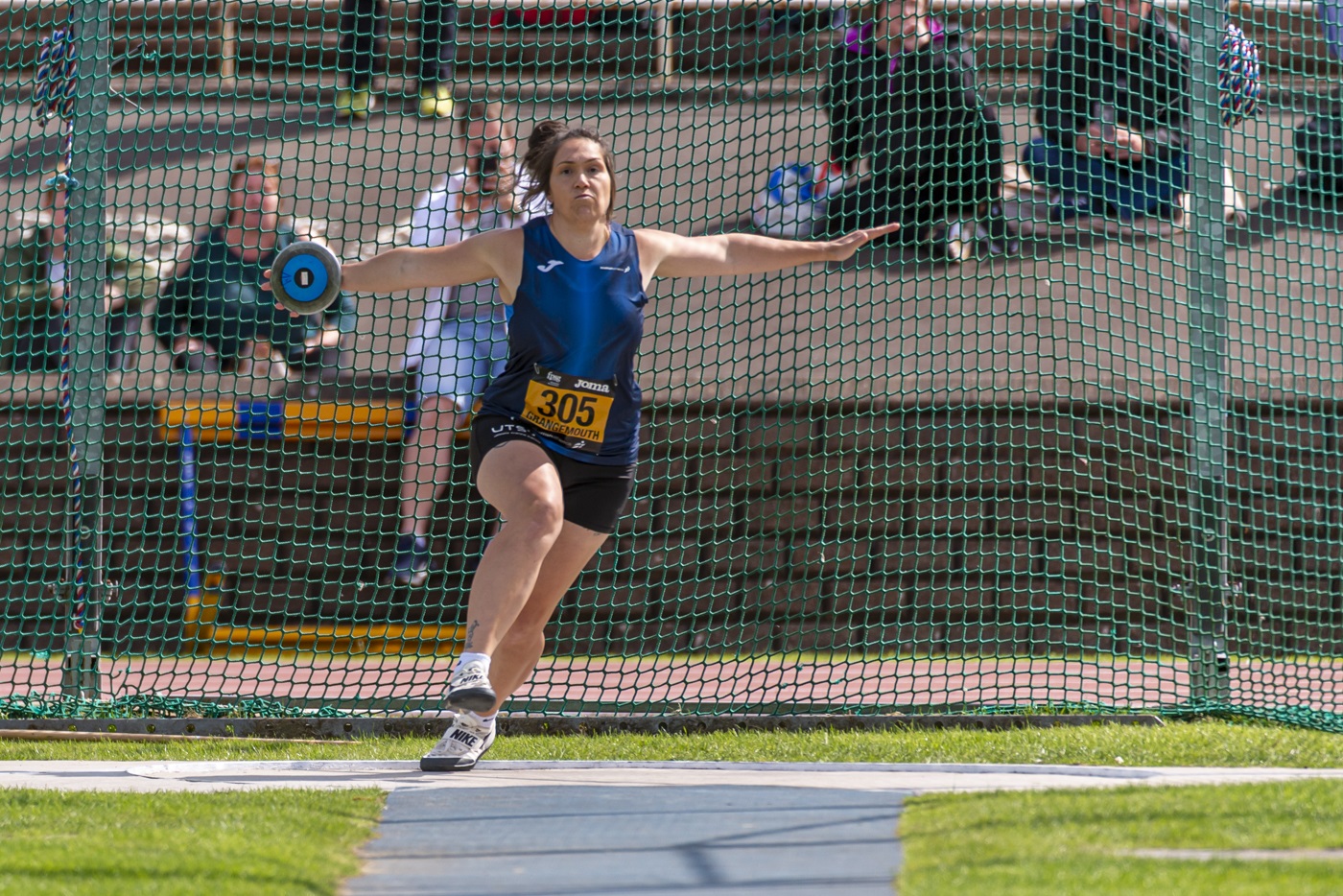 Highland athlete Law is disappointed the Scottish track and field championships will not be held this year.
Over the past 15 years, the Inverness Harriers club member has won the women's discus on a record 12 occasions, as well as picking up two silvers and one bronze during that period.
She has never failed to be on the podium.
The impact of the coronavirus has, however, prompted scottishathletics to cancel this year's event, even though the British championships are to go ahead, albeit under strictly controlled conditions.
Law said: "I'm gutted, but I fully understand why they can't be held.
"I would have been more disappointed had this been my last season of competition, so thankfully that's not the case."
Scottishathletics chief executive Mark Munro has indicated some form of track and field competition may be possible over the next month or so, but not the national championships.
He said: "We are very keen that a return to track and field competition commences in August and we have started to plan accordingly.
"However, following discussions with Scottish Government, sportscotland, facility providers and many of our officials, it is going to take a lot of planning with a number of restrictions imposed upon us. It does mean that the delivery of Scottish championships may prove a step too far, with too many uncertainties.
"Ultimately, we must put the health and safety of all our athletes, coaches, officials and spectators first.
"It is also felt that it is not appropriate to identify someone as a Scottish champion in this particular year, when so many areas of preparation and facility availability have been affected and there may be a big variety in terms of readiness for competitors."