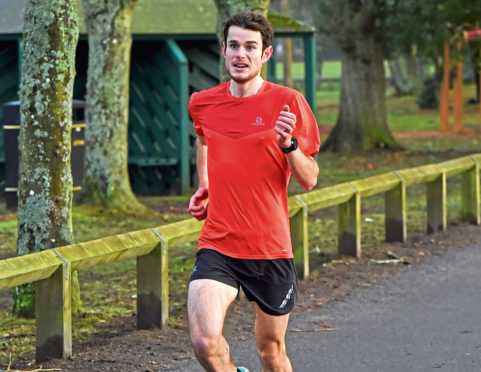 Runners from the north-east are being challenged to test themselves against the area's best 19th century athletes in an event which represents a novel departure from the virtual races to have emerged during lockdown.
In 1894, Aberdeen's main club, the Shire Harriers, organised a race from Bridge of Dee to Bridge of Don.
Competitors had to choose their own route, the only rules being that they couldn't run along George Street or King Street (until the final couple of hundred metres), although they could cross these streets.
The runners were set off at five minute intervals to prevent pacing and to discourage anyone from following the route chosen by one of their rivals.
Now a variation on that event is to be revisited with 21st-century athletes trying to improve upon the times posted by their 19th-century equivalents.
Runners are asked to run on their own and can tackle the challenge any time between now and July 26.
Banchory's Great Britain international Robbie Simpson is a co-founder of the Hidden Peak Running Group which is promoting the idea.
He said: "As there still aren't any races going ahead we thought this would be an interesting little test for local runners. It's different from the virtual events on offer and it'll be interesting to see how everyone compares with the best from the 1890s.
"It should be easier for runners nowadays.
"Competitors in 1894 didn't have the hi-tech running shoes or kit we have nowadays. Also, many of the streets were cobbled back then, while others weren't even hard-surfaced.
"The street pattern hasn't changed too drastically, so we feel the challenge allows reasonably accurate comparisons to be made between then and now.
"To keep a level playing field between our running ancestors and ourselves, however, we'd ask people to plan their optimum routes without using digital mapping technology.
"It's not a race and there's no entry fee or prizes. It's just a bit of fun and an attempt to give everyone something different to incorporate into their training.
"We want runners to post their times and the route they used on our facebook page along with a photo. They can wear 19th-century-style running kit if they want.
"They must adhere to social distancing rules when running, as they should be doing in any case, and must take care not to do anything to endanger themselves or others.
"To add a bit of intrigue we won't reveal the time taken by the 1894 winner, or the route he followed, until after this month's event is complete."
Simpson hopes to be able to test himself against his forebears if his training schedule allows.
Excited reaction to first Dee-Don race
Champagne was flowing freely at the end of Aberdeen's inaugural Dee to Don race in 1894 as runners, spectators and patrons of the sport gathered in a local pub.
The Aberdeen Journal reported that the event, the first of its kind in the city, "created much excitement in running circles."
Competitors were set off at five minute intervals and had to plan their own routes, starting at the north end of the Bridge of Dee and finishing at the south end of the Bridge of Don.
George Farquhar of Shire Harriers emerged as the best of the bunch, swiftly navigating his way through the cobbled streets to earn the silver trophy.
Runner-up Frank Anderson went home with a silver teapot, while third-placed Willie Rennie secured a case of carvers.
A former Town Councillor, Mr Lyon, who was a keen follower of the sport, sponsored the event and presented the prizes afterwards in the Don View pub where all 11 competitors enjoyed "flowing champagne" while "several toasts were hilariously pledged."
However, race winner Farquhar's celebrations were cut short a few days later when he took seriously ill with blood poisoning.
Apparently dye from the red socks he wore on his run infected an old foot wound.
Another race was held between the two bridges in 1903, this time on a handicap basis over a set route. Victory went to W. Edwards.
Traffic congestion may not have been as big an issue then as it is now, but the organisers still took time to thank the Chief Constable, Mr Anderson, "who kindly had the route cleared along Union Street."
Road running clubs' deep roots in Granite City
Aberdeen's road running roots can be traced back to the late 19th Century with the establishment of the city's first club, Shire Harriers, in 1889.
Charles Glennie, one of the founder members of the original Aberdeen Football Club, in 1881, was one of the driving forces behind setting up the Harriers, although, oddly, he doesn't seem to have been an active member.
John McHardy, another key player in establishing Aberdeen FC, also helped the Harriers on occasions and acted as race referee for the 1894 Dee to Don race.
The first Aberdeen championship road race was held in 1893 over a five mile course from Torry. Three clubs were represented – Shire, Gymnastic and Thistle Harriers. Frank Anderson was the individual winner and led Shire to a comfortable team victory.
The Harriers organised their first "marathon" in 1909 on an 18-mile course between Banchory and Aberdeen.
The Aberdeen Journal stated: "The proper marathon distance is somewhere near 26 miles, but it was felt that the run from Banchory to Aberdeen would be quite sufficient as a severe test of the powers of endurance of the club members."
Joe Munro won and afterwards told how he had consumed milk, Bovril tablets and soda water en route to victory in front of thousands of spectators.
Various courses were used during subsequent years but the event continued until the 1930s.
The outbreak of the Second World War brought an end to all organised running events and, although Shire Harriers reformed again in 1946, the club struggled to make much headway and it folded in 1950.
The city was without an athletic club until 1952 when Aberdeen AAC was formed.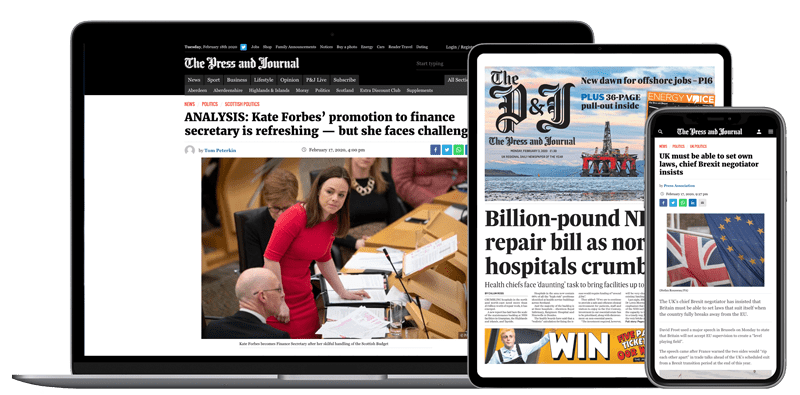 Help support quality local journalism … become a digital subscriber to The Press and Journal
For as little as £5.99 a month you can access all of our content, including Premium articles.
Subscribe