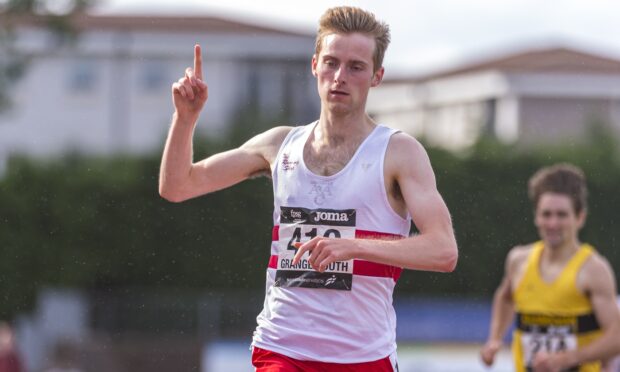 The Scotland international Michael Ferguson is targeting a return to serious competitive action in the Monument Mile track race at Stirling in September.
And when he does he'll be chasing an Aberdeen AAC club record that has stood since the mid-1960s.
Bill Ewing set the one mile standard of 4min 7.6secs when finishing runner-up behind Scotland team-mate Ian McCafferty in a representative match against Atalanta on a cinder track at Pitreavie in 1966.
McCafferty, who a couple of years later became the first native Scot to crack the four minute barrier when clocking 3:56.8, won the Pitreavie race in 4:05.9.
The longevity of Ewing's record can only partly be explained by the fact that one mile races are few and far between nowadays as the Scottish championships and all other main domestic competitions converted to metric distances in 1969.
That takes nothing away from its quality. It equates to 3:49.25 for 1,500m, a time bettered by only four Aberdeen athletes in the years since, none of whom have run a faster mile.
Ewing, 78, said: "To be honest I can't recall too much about the Pitreavie race. The cinder track was one of the fastest in the country and I remember thinking if the conditions were good I'd have a chance of a fast time.
"McCafferty was a class athlete who was extremely fast over the final lap, so it was always going to be impossible to catch him.It's difficult to compare with today's performances. I have no idea how much faster it would be if I'd been running on one of today's tracks. The shoes are so much different as well."
Ferguson, who has a best 1500m time of 3:45.27 – or 4:03.29 for one mile – greatly respects Ewing's performance.
He said: "I'm sure it would have been much harder running on cinders, so it's definitely an impressive run. I think I'm in shape to run that sort of time, so it gives me a target to aim at.
"I feel as though my training has gone well over the summer, but it would be good to get a race like this done to find out exactly where I'm at.
"I've only once run a mile race, also at Stirling, three years ago – when I did 4:14.59, so I certainly want to improve on that."
The race organisers are confident it will go ahead if lockdown regulations continue to ease.
A top-quality line-up is led by Olympic 5,000m runner and sub-four minute miler Andy Butchart (Central AC).
Inverness 1,500m record holder Stephen Mackay has also signed up along with Strathpeffer's cross-country international Hamish Hickey (Central AC).
Ewing believes he will still hold local accolade
If Bill Ewing, 78, is deposed by Michael Ferguson as Aberdeen's fastest miler in September, he can still claim another local record for the distance.
Ewing, who lives in Dalgety Bay, was in a group of top city athletes in the 1960s that included fellow Scotland internationals Alastair Wood, Steve Taylor and Mel Edwards.
Ewing's 1966 Aberdeen mile record is within Ferguson's sights, but he may hold on to another mark.
He said: "I think I may still hold the record for the fastest mile run in Aberdeen by an Aberdeen athlete.
"I did it when competing for Aberdeen University on the grass track at Kings's College in 1965.
"It was the Scottish universities championships and Edinburgh's Olympic Games athlete Fergus Murray won in 4:11.3. I was second in 4:12.6. It was a good time for a grass track."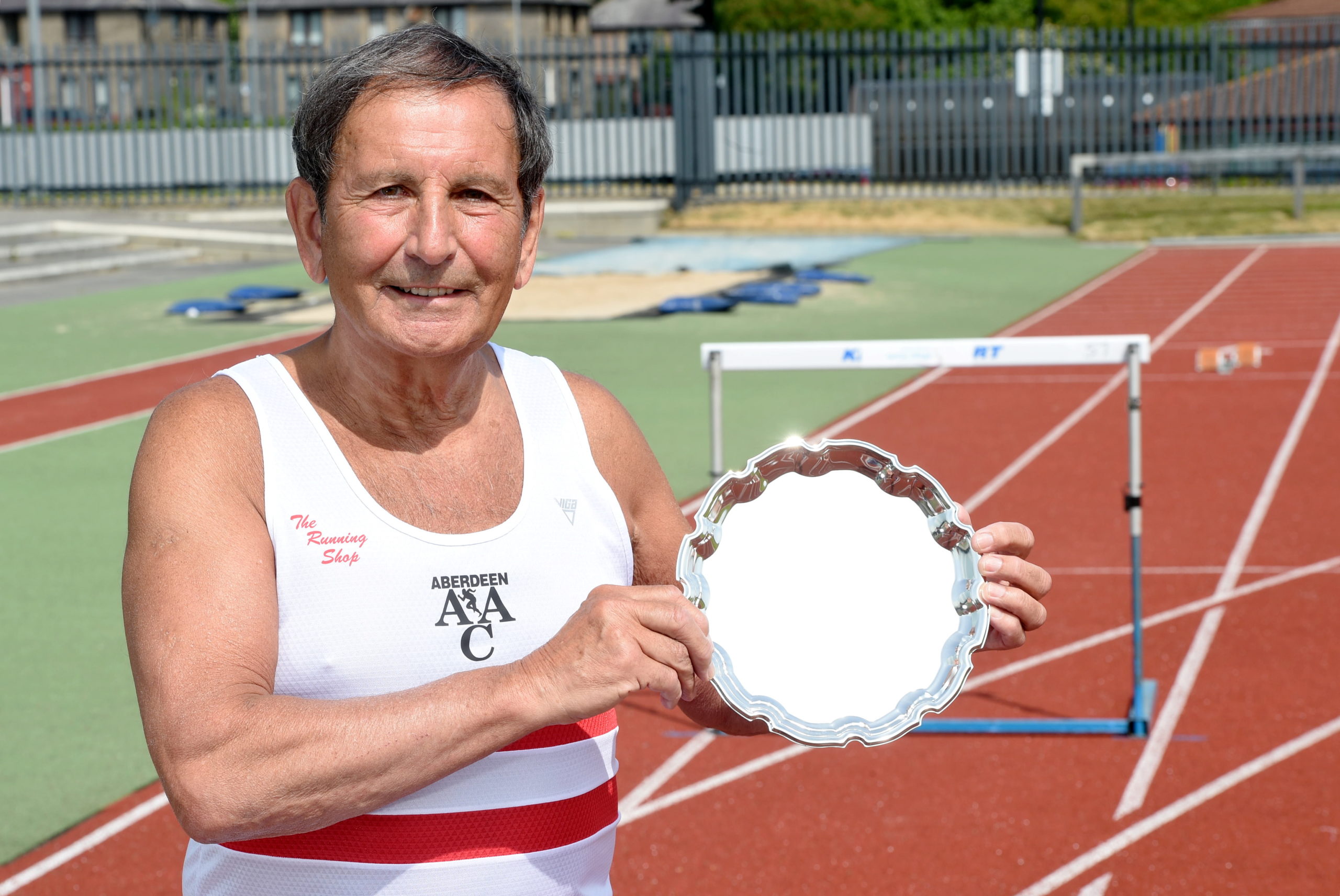 Ewing has a strong affinity with the mile as he was inspired to take up athletics after watching arguably the most famous mile race in history.
He said: "I started running on May 6 1954, the day Roger Bannister ran the first sub-four minute mile. I was 12 and I went to the Duthie Park and ran one mile in eight minutes and 40 seconds."
Ewing picked up a bronze medal in the mile at the 1963 Scottish championships, but he really made his mark in the 3,000m steeplechase, winning a complete set of national medals.
He struck gold in 1967, silver in 1968 and bronze in 1966, 1969 and 1970.
Ewing's best time of 8:47.8 from 1968 remains the Aberdeen AAC record.