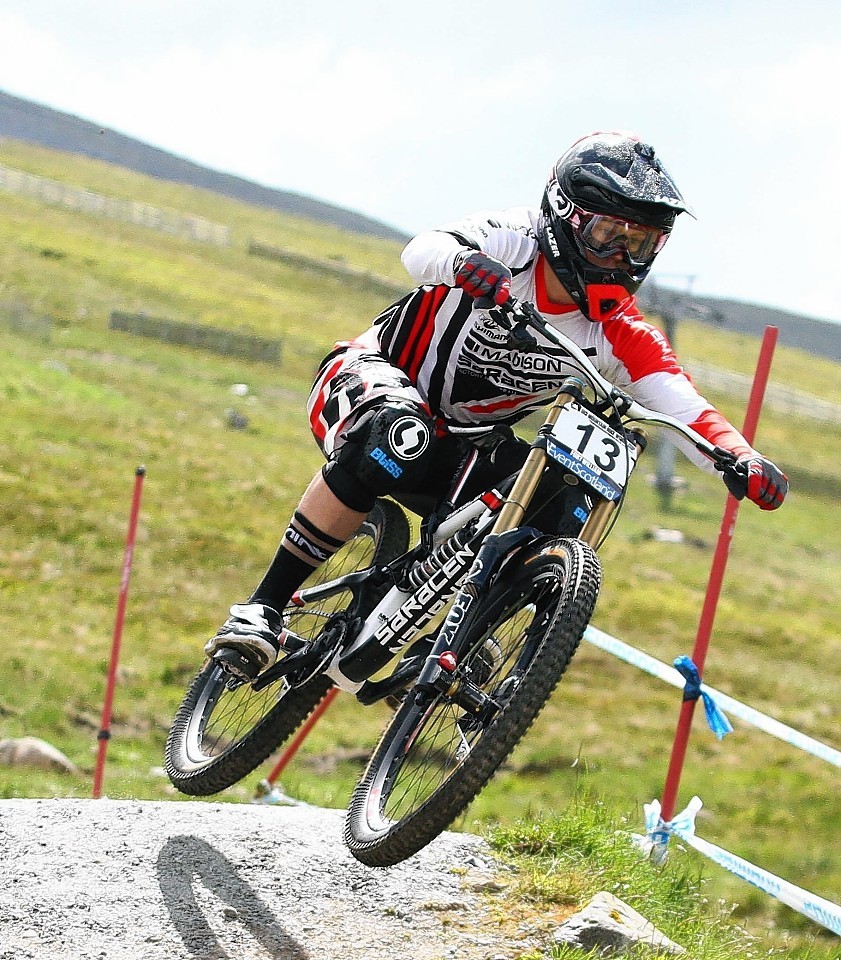 Australian Troy Brosnan won his first world cup elite downhill race when he beat fellow Aussie Sam Hill by more than a second and a half at Fort William today.
The 20-year-old former world junior champion from Adelaide brushed aside his challengers with a controlled descent, and was more than happy to share his moment of glory with leading Scot, Greg Williamson from Inverness, who celebrated his 22th birthday by finishing in ninth place.
Brosnan said: "This track is so difficult you just have to throw down everything you have got, so for me to come out on top shows that it isn't always a big man's track and the little guy can still do it, so I am absolutely thrilled.
"I was flying down the hill and the roar when I was coming into the finishing straight was just amazing, it was quite hard to keep my focus when I was coming to the line."
Looking ahead to the remainder of the season, the Australian added: "I have the world cup event in Austria next weekend so I will keep working on it and hopefully I can go and win that one as well.
"I want to finish as high up the world rankings as I can, but I will just take it one race at a time, my confidence has never been higher and I will see where that takes me."
As he crossed the finishing line, and when he picked up his trophy on the podium half an hour later, the huge crowd sang Happy Birthday to Williamson.
The birthday boy confirmed that it was indeed a day to remember, when he said: "I am absolutely thrilled, both by being top Scot and securing a top-10 finish, what a way to celebrate my 22nd birthday.
"It was unreal at the finishing line when the crowd were singing to me. My ride down the hill was a good one, it didn't feel too fast, that's normally how it goes when you are having a good run, I just thought I would keep going and managed to get ninth spot, which is brilliant.
"Today was really was special for me, not only was it my birthday, but my family and friends were all here, this is the track I grew up on and everything went really well, I can't argue with that."