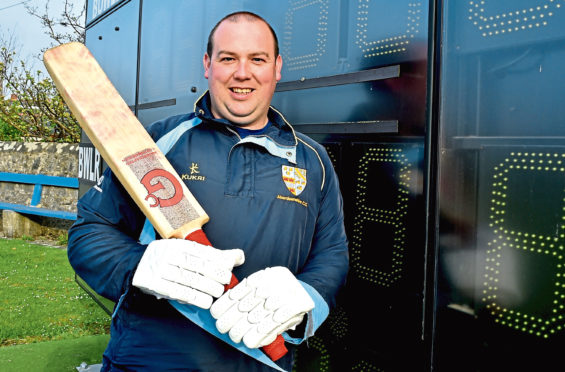 Aberdeenshire's young team ended their season with not so much a final flourish, but more of a gentle swish in perfect summer conditions at a sun-soaked Mannofield where visitors Huntly came up 30 short of the home total.
For captain Stuart Horne, the occasion was another learning experience for his youngsters, who generally came through with flying colours, apart from giving away an inordinate number of wides when defending their total of 223.
He said: "It was great to get the opportunity to play in such astonishing weather.
"Once again Lewis Munro stepped up to the mark with a responsible 57, after Kenny Reid launched the innings with a spirited 46.
"We were then pushed quite hard by Huntly, but didn't help ourselves with slack bowling, although we compensated with some great fielding, including two fine run-outs. It was a good end to the season of frustration."
His opposite number Callum Whyte led the chase, clocking up a fine 50, and while the skipper was at the wicket with former Stoneywood-Dyce captain Jack Mitchell a win for the Strathmore Union side looked possible.
Whyte said: "We were certainly not outclassed and had Jack not been run out on 22 it might have been a closer finish, but after the misery of the season it was good to be out there."
Across the city at People's Park, Stoneywood-Dyce eased to a 41-run win against Gordonians. The outstanding knock in the home side's total of 177 was from Anmol Panesar, who hit a superbly crafted unbeaten 52.
The Countesswells side fell short on 136 all out, mainly due to David Kidd's accurate bowling, ending with him returning three for 13, although the visitors put up strong resistance through Jamal Ahmed and Aman Arora who scored 30 and 28 respectively.
Thus ended a season like no other, but with the promise of happier things to come, especially given the number of talented youngsters in the north-east game.