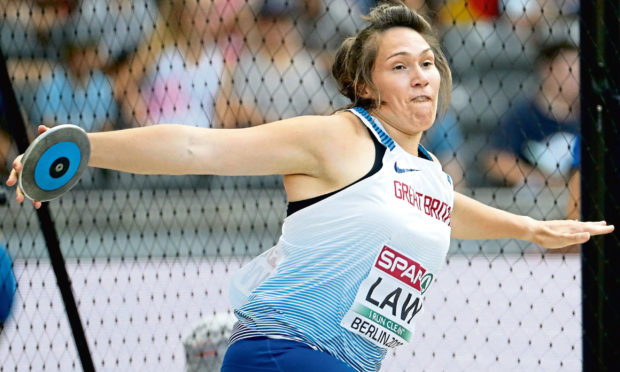 Kirsty Law will represent Scotland in this weekend's Loughborough international track and field match for a record 14th time since 2005, but it was the one occasion she wasn't selected that remains most vivid in her memory.
The Inverness Harriers discus thrower, who has won the Scottish women's title 12 times and has been British champion for the past two years, was overlooked in 2010 when Birchfield's Navdeep Dhaliwal was preferred.
That decision obviously irked the Black Isle athlete, as it remains fresh in her memory.
The 34-year-old, who is now based in Loughborough, said: "Of all my appearances at Loughborough, the stand-out memory is from the year I was left out of the team.
"I managed to get a guest place in the competition and I went on to beat Navdeep. I think I finished in second position and she was fourth.
"The only other occasion I missed out was in 2013 because I had a problem with my hip.
"I first competed at the Loughborough match for the Great Britain junior team, while I won my first Scotland senior vest there as well when I was 18."
Law has won the discus at the past two Loughborough internationals and is keen to complete a hat-trick this weekend.
She said: "It's always an honour to compete for Scotland and that gives me extra motivation. I always want to do well at Loughborough.
"It even looks as though the weather is going to be favourable with a right-handed headwind forecast, which is exciting for me as it's the first time that's happened this season and is ideal for the discus.
"I started the season well, but more recently I've lost the feeling a little bit. However, I've been in a heavy phase of training, which I'm about to come out of, so hopefully my form will pick up again."
Law is one of three members of Inverness Harriers pulling on Scotland colours for the Loughborough match.
Stephen Mackay makes his Scotland debut in the men's 3000m, while Megan Keith is to compete in the women's 3000m.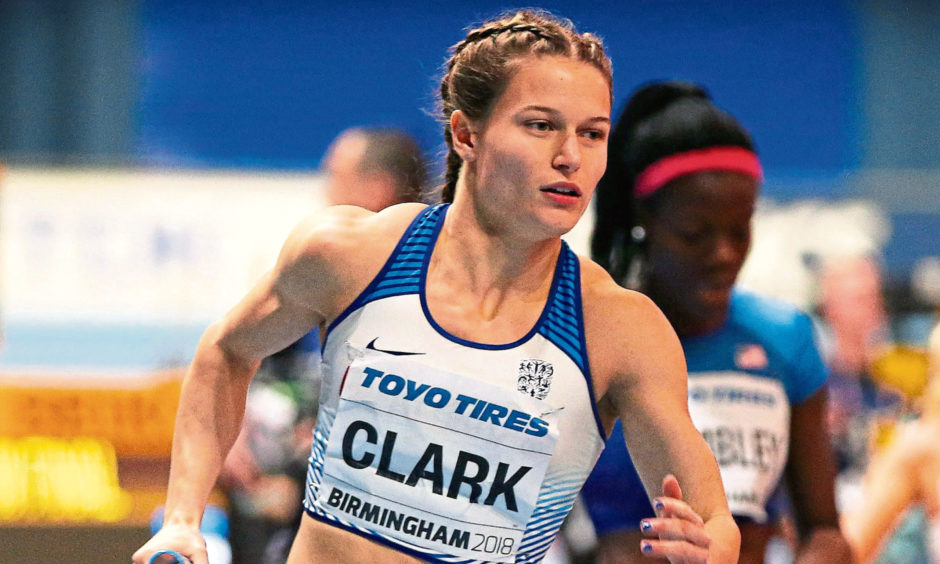 Aberdeen AAC's Olympic hopeful Zoey Clark expects to have shrugged off a slight hip strain to take her place in the 400m and 4x400m relay. She'll be joined in the relay squad by clubmate Kelsey Stewart, who will be pulling on national colours for the first time since 2018.
Four-time Scottish 200m champion Alisha Rees (Banchory Stonehaven AC), who also lives in Loughborough, tackles the 100m and 4x100m relay. Her relay team-mates include Aberdeen AAC's Rebecca Matheson, who made her Scotland debut in the same event three years ago.
Former Aberdeen athlete Carmen Neat, who is now a student at Loughborough University, makes her first senior Scotland appearance in the high jump.
Megan sets sights on European championships
Megan Keith hopes to take the first step towards European championship selection when she represents Scotland in this weekend's Loughborough International track and field meeting.
The Inverness Harriers club member, who celebrated her 19th birthday last month, is to compete in the women's 3000m on Sunday. She was promoted to the Scotland team after her club-mate Mhairi Maclennan withdrew.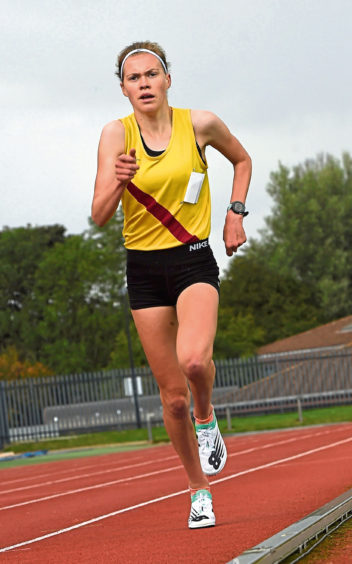 Keith's aim is to run under the 9min 30secs standard required to be considered for a place on the GB team for the July's European under-20 championships in Tallin, Estonia.
Although she has represented Great Britain and Scotland in cross country races over the past two years, this will be Keith's first track call-up and her first competition at senior level.
She said: "I've only done one 3000m race on the track before, but that was an open graded meeting in Inverness. It ended up being pretty much a solo run, so I'm sure this weekend's race will be very different.
"I'd planned to get a run as a guest at Loughborough, but getting the chance to represent Scotland is exciting.
"There's not many 3000m track races in which to try for the European qualifying time, so I want to make the most of it.
"I have run quicker than 9:30, in a road race at Armagh last year, but that doesn't count as the time has to be done on the track.
"Getting to the European under-20 championships is my main target for the summer. There has been no word of them being cancelled, so I'm optimistic they'll go ahead.
"It's my last season in the under-20 age group, so I want to make the most of it."
Will it be Fergie time in Stirling?
Michael Ferguson will line-up with a top quality field in the Monument Mile at Stirling this evening, but the Scottish 1500m champion is playing down the chances of emulating his fine performance in the same event last summer.
The Aberdeen AAC runner set a club record time of 4min 05.41secs last year, improving on the previous best Aberdeen time of 4:07.60 set by Bill Ewing in 1966.
Ferguson said: "This will be my first race of the year, so I'm not completely sure how it will go. My main goal is to be competitive and to find out just where I am in terms of race fitness. I'd be happy if I can go sub 4:10."
More than 300 athletes are expected to take part in the series of mile races with other entrants including Strathpeffer's Scotland international Hamish Hickey (Central AC) who ran 4:14.28 in 2020, while Moray's GB triathlon international Cameron Main is another possible starter.
Teenagers Sam Griffin (Aberdeen AAC) and Lucas Cairns (Inverness Harriers) will also be looking to make their marks in one of the other heats.
Aberdeen AAC's Naomi Lang and Zoe Bates are expected to perform well in the women's races.
Meanwhile, Sean Chalmers (Inverness Harriers) hopes to have shrugged off a niggling injury to take his place in the men's 3000m at Sunday's Aberdeen Sports Village open graded meeting.
The Aberdeen-based runner will be joined in the line-up by youngster Kai Crawford (Aberdeen AAC), who has been in excellent form over 800m recently.
Scottish 200m champion Roisin Harrison (Aberdeen AAC) steps up in distance to tackle her first 400m race of the season.