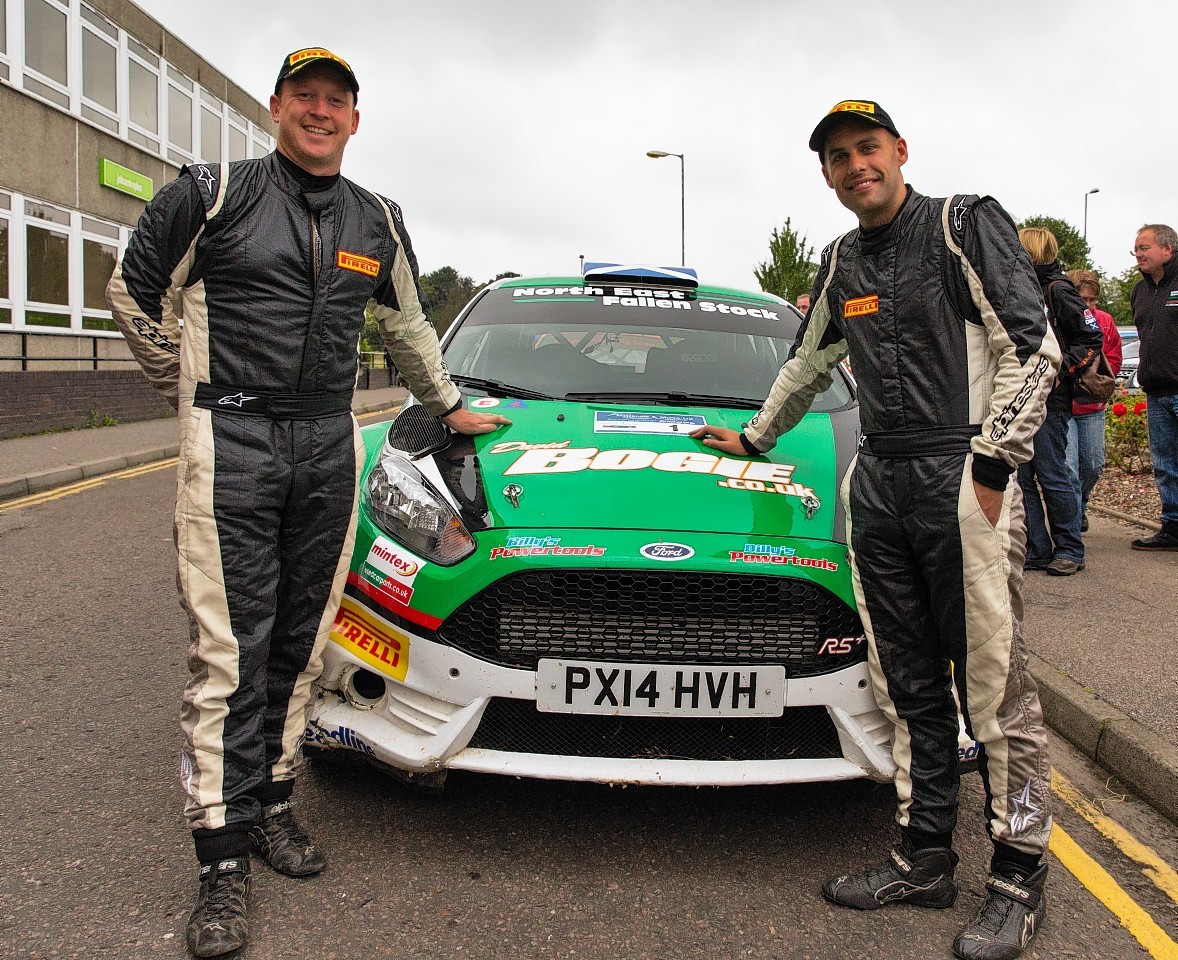 Five-time Scottish Rally champion David Bogie hopes to give co-driver Kevin Rae the perfect wedding present in the shape of a second Scottish rally championship victory of the season tomorrow.
The Dumfries driver, who finished second in the championship last year, is off the mark for the 2015 campaign following his win in the Borders Rally in March.
Following his retirement in the season-opening Snowman Rally in Inverness on February 21, Bogie has put himself back into contention for the title and is determined to close the gap on current leader Jock Armstrong, who finished third in the championship in 2014, in tomorrow's Granite City rally.
A repeat of last year's success, where Bogie and Rae won the event, would go a long way to putting pressure on their rivals but Bogie admits he has added motivation to do well this weekend.
He said: "We have quite a few of our supporters heading up this weekend so we're really looking forward to it. And it will be Kevin's last rally before his wedding, so we better make it a good one."
The Aberdeenshire event is the third round of the Scottish championship and takes place over 44 miles. The current champions will start at the front of the 110-strong field before tackling the four forest stages.
Bogie hopes for a smoother afternoon than he suffered two weeks ago in Somerset when mechanical problems forced him and Rae to retire after just one stage of the Somerset Stages Rally.
The car was still misfiring when tested last week but the problem is now fixed and the 26-year-old is looking forward to what he hopes will be another win in Aberdeen.
He said: "I love the stages up in Aberdeen and the Granite is one of the highlights on the rallying calendar.
"It was a bit worrying when we couldn't find out what was causing the car to misfire, but thanks to a lot of hard work by Pro-Tec and M-Sport, the Focus is back on track.
"It would be great if me and Kev could get a back-to-back win on Saturday."