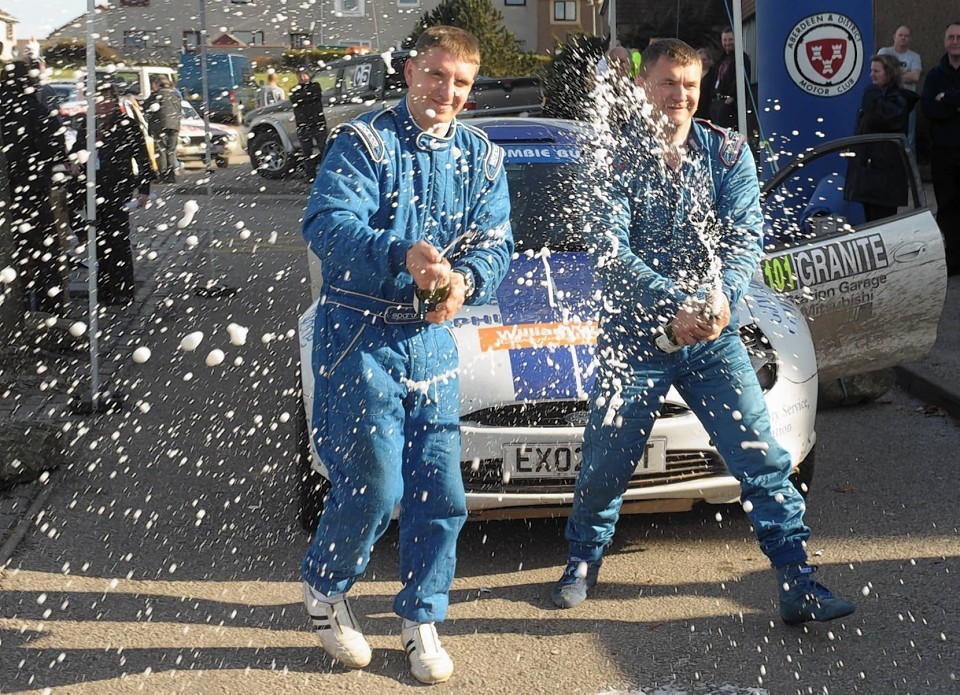 Banchory driver Bruce McCombie would be able to retire a happy man if he won this weekend's Granite City Rally.
The experienced 42-year-old goes into Saturday's race as one of the form drivers after finishing second at the Snowman Rally in Inverness on February 21 and sixth at the Border Counties race in Jedburgh on March 21.
McCombie has never won the Granite City Rally and accepts his prospects of taking the checkered flag along with co-driver Michael Coutts (Torphins) this time are fairly slim.
He said: "I did my first Granite City Rally in a Nova in 1997. That was back when it was a 70-odd mile race and I really enjoyed it.
"I remember going out and watching it with my dad when I was a boy, it is our local race and one I would love to do well in.
"If we were to win I think we would just retire. I suppose I should never say never in rallying but, realistically, I know it is very unlikely to happen.
"We would need to have a bit of luck and other people to suffer some real misfortune."
McCombie will come up against a familiar face in younger brother Scott, 32, who is also among the entrants for Saturday's rally.
He said: "It is Scott's second Granite City Rally. He is doing well and I would probably have to retire if he beats me as I'm sure he would give me plenty of stick."
But after an impressive early season showing, the older of the McCombie brothers has plenty of reason to feel confident.
He added: "I have had a decent start. Sometimes things just click and you get a bit of luck. We really enjoy the Granite City Rally as we get a lot of people out supporting and the stages are always really good. The Granite and the Speyside in Elgin are the two we really look forward to.
"We would be delighted to finish in the top five but it's a wait and see.
"We are feeling good about the race and can take confidence from being up near the top of the standings. We want to stay there for as long as we can."
As well as competing in the rally, McCombie's building company is also supporting the rally and he added: "We are sponsoring a stage and one of the service areas this year – we try to help out as best we can with it being a local event and it should be another very good race.
"There is a very strong line-up and we all know David Bogie will be very tough to beat. Jock Armstrong and Mike Faulkner are also very fast.
"After those three there is a gaggle of drivers pushing to keep up with them.
"It should be great and hopefully everything falls into place for us."