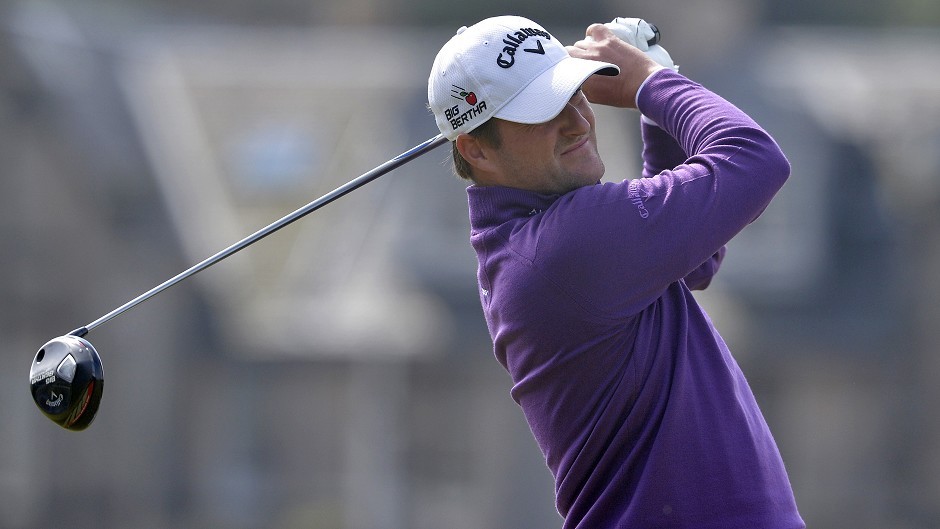 Marc Warren may not be used to being in contention at a major championship, but believes he can rise to the challenge at St Andrews this weekend.
The Scotsman is on seven under par for this year's Open following opening returns of 68 and 69.
Warren's previous Open experience amounts to a missed cut at Muirfield two years ago and a tied-39th finish at Royal Liverpool last year.
The next two rounds will be the toughest examination of the Rutherglen golfer's mental strength, but he is thriving on the opportunity of trying to deliver the Claret Jug.
He said: "I feel totally at ease on the golf course, just taking on the golf course and the conditions more than anything else.
"I'm enjoying the atmosphere and I have a few years' experience on the tour so I know it is still early days as far as the golf tournament goes.
"I'm relishing the opportunity ahead of me and enjoying the situation I have put myself into.
"This is something everyone who has played golf as a kid dreams about, so to live out at least part of that dream is pretty cool."
Warren knows all about playing for high stakes at the Old Course. After losing his European Tour card in 2010, he achieved a top-5 finish at the Alfred Dunhill Links championship the following year to win his place back on the main circuit.
The reward on offer this weekend is far greater but Warren believes that experience has prepared him for what is to come.
He said: "That was a totally different side of the game than trying to win a golf tournament.
"I was playing for my job and my livelihood. I came through a tough finish at St Andrews and was still brave enough to commit to my targets and hit the shots.
"I don't see why I'm not able to do that this weekend."
Warren even managed to have a short power nap during the morning rain delay – perhaps an indication of how relaxed he is feeling this week.
He added: "I went to the car to watch a bit of TV and ended up falling asleep.
"I was dozing on and off, listening to some music and watching Everybody Loves Raymond on Channel 4.
"I was delighted we didn't have to go out in it."