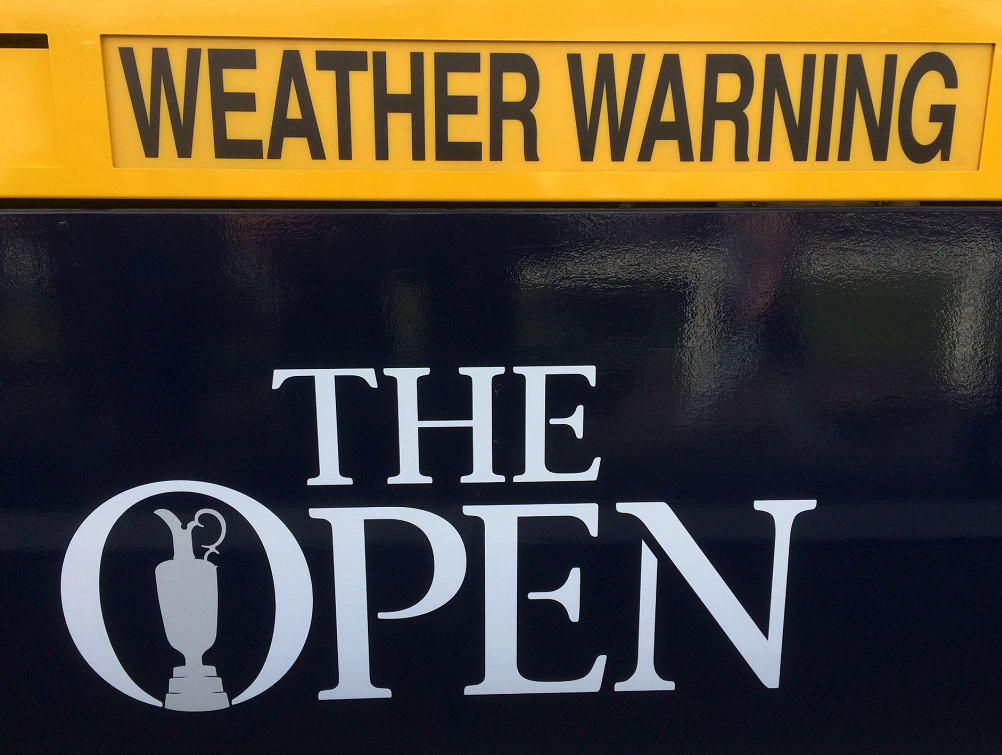 Play has been suspended at The Open Championship once again due to severe weather, however this morning it wasn't rain preventing the golfers from teeing off.
Yesterday the championship was suspended for a number of hours as heavy rain flooded the famous St Andrews course.
And this morning gusts of wind reaching speeds of up to 40mph have caused play to be postponed once again.
The severe gales are expected to prevent play until at least 3pm.
In a statement the R&A, the organisers of The Open, said: "We spent half an hour at the far end of the course, before play started, assessing whether the course was playable.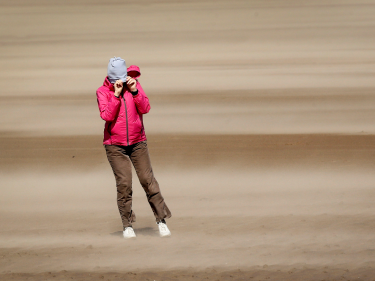 "Balls were not moving on the greens and while the conditions were extremely difficult, we considered the golf course to be playable.
"Gusts of wind increased in speed by 10 to 15% after play resumed. This could not be foreseen at the time that play was restarted and made a material difference to the playability of the golf course."
But disappointed golf fans are making the most of the situation, and have filled up the pubs of St Andrews while they wait for play to resume.