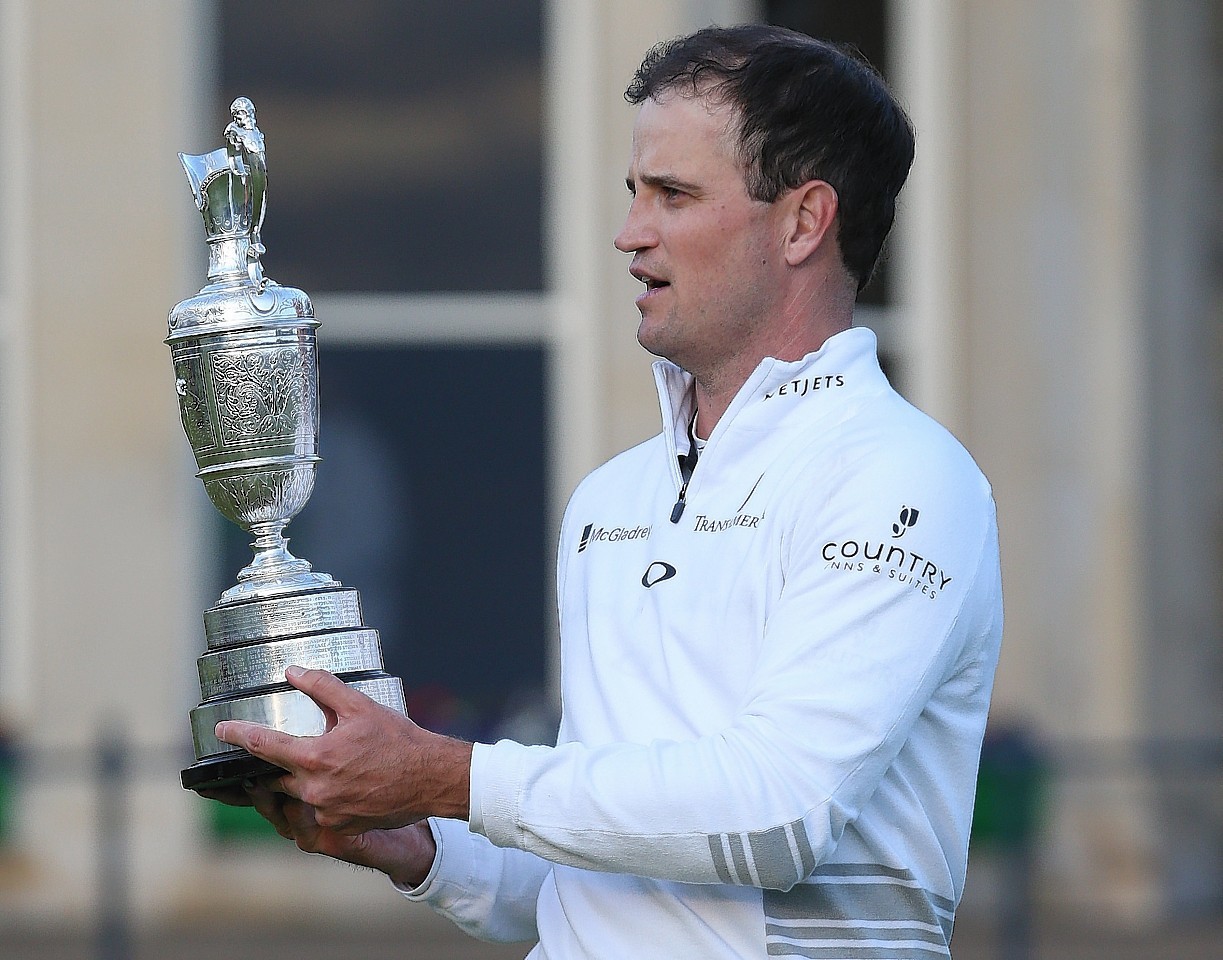 An emotional Zach Johnson said he felt humbled after claiming his second major by winning the Claret Jug at St Andrews last night.
The 39-year-old American defeated South Africa's Louis Oosthuizen and Aussie Marc Leishman in a four-hole play-off after they had all finished on 15-under 273 after 72 holes of the 144th Open. The 2007 Masters champion, who shot a final round six-under-par 66, was one under for the four-hole decider, to pip Oosthuizen by a shot and Leishman by three.
Johnson said he felt in a state of shock after winning the championship, which was decided on a Monday for only the second time in history following weather disruption on Friday and Saturday.
He said: "These are the things you dream about. These are the things you've worked to get to. I'm humbled because there are a lot of individuals who have put me in this position who trust in me and I trust in them.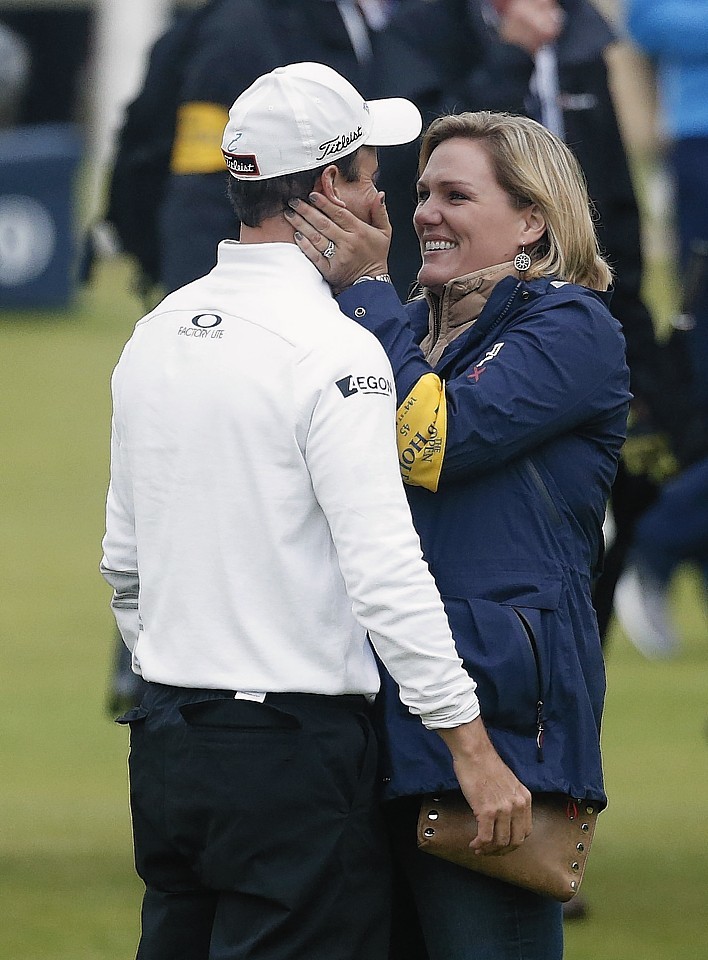 "I'm humbled by the talent that I've been given and I'm humbled right now because of the names etched on this piece of metal that is very special.
"It's the who's who in the game. It's the guys that paved the way. It's the individuals that are historic in sports. I'm humbled, I'm honoured and it's still beyond surreal."
Johnson, who has moved from 25th to 12th in the world rankings, will earn £1.15million for the victory. The American was not among the favourites going into the week but Johnson was quite content to be under the radar.
He said: "I guess that radar is going bonkers right now.
"This isn't going to define me or my career, at least I hope it doesn't. It's not my legacy. Granted, as a professional athlete and as a golfer I'm going to relish this.
"I'm going to savour this. I'm humbled by this. But my legacy should be my kids and my family."
Johnson, meanwhile, was full of sympathy for his play-off rivals, particularly Oosthuizen, who missed a 6ft putt to force a sudden-death decider.
He added: "He's obviously carried this Jug before and there is a good chance he could do it again because his game is suited to this and many more majors. You never want to see a tournament or a championship, specifically the Open, end on a miss.
"I don't particularly care to see that, either, as a spectator, but fortunately I made a few prior to that that put me in that position, so I feel blessed."
Scotland's Paul Lawrie and Marc Warren both finished tied 40th on five-under 283, having been in contention at the halfway stage, while Richie Ramsay was tied 68th on one under. American Jordan Niebrugge claimed the silver medal for best amateur after finishing tied sixth on 11 under.